Spanish Springs shows balance in win over Galena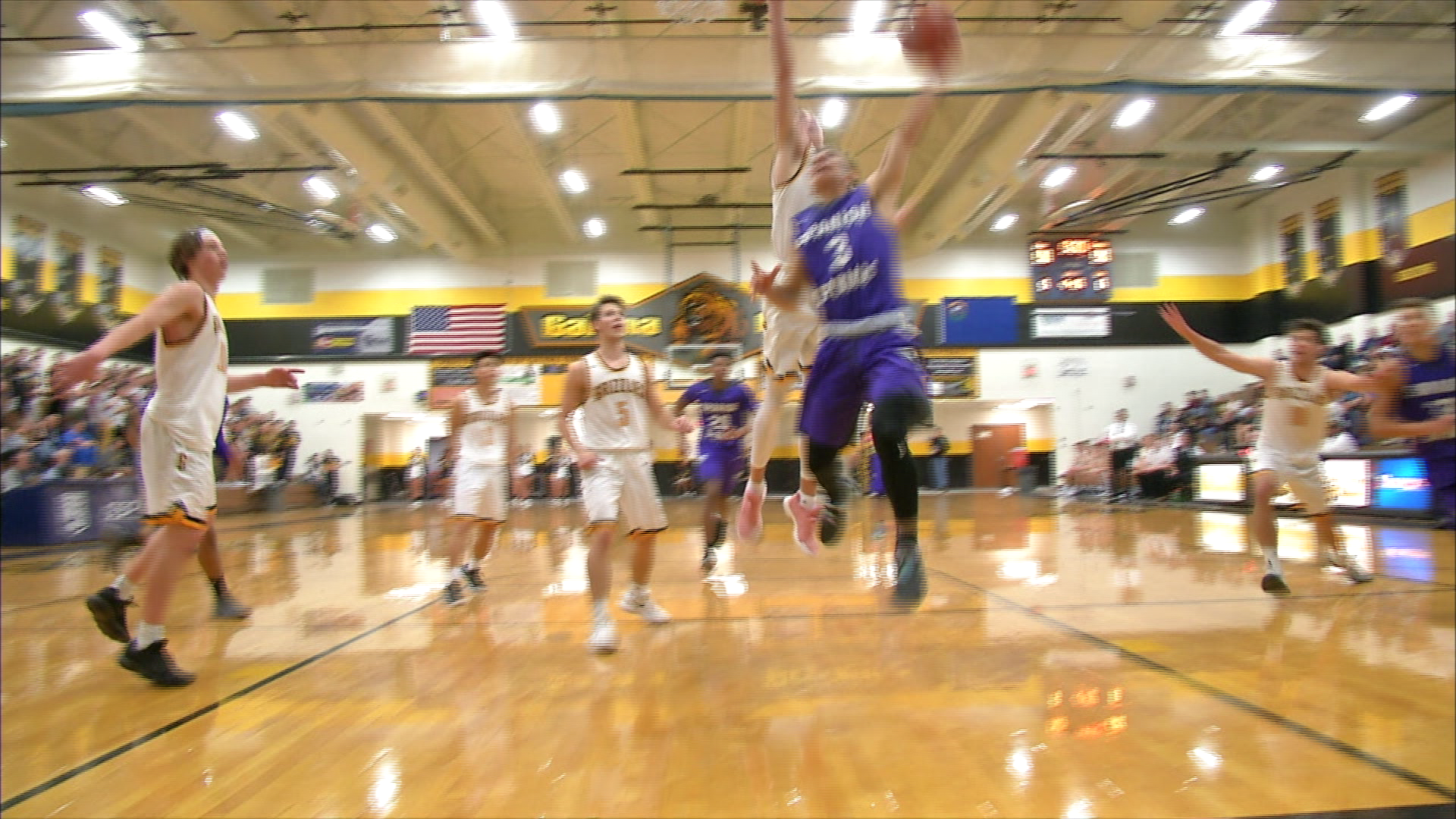 The Spanish Springs Cougars gave notice they are the team to beat in the 4A this year with a 68-62 win over Galena.  Winning on the road is essential and the Cougars, 8-2, and 3-o in away games are not intimidated in the oppositions surroundings. 
The visitors never trailed and shot their way to a 22-9 first quarter, 13 point lead, and a 7 point advantage at the half, 37-30, Even though they were dominated the first 8 minutes, the Grizzlies outscored the Cougars 21-15 in the second period to make it a game at halftime. 
Moses Wood, who ended the night with 30 points, went on a run in the second quarter scoring 10 of his teams' total.  He had 18 of his night's output halfway through.  On the other side Jalen Townsell, with 9 first half points, with help from Leo Grass (7) Mason Whittaker (5) and DJ Panfili (8) answered the Wood  "one-man-show".
Both teams made runs.  Spanish Springs easily dominated the first and third quarters, leading by 13 after three.  But, Galena won the second and fourth stanzas, even topping the Cougars 18-11 in the fourth.  For the Grizzlies, they just couldn't score enough to ever take the lead.  The Cougars got big contributions from their bench from a couple of younger players, Cordell Stinson, a sophomore and junior Dante Craig.  Their size, aggressiveness and the 10 points scored, between the two them, were major factors in the second half.
Spanish Springs had four players in double figures, Townsell with a team high 17, Grass with 15, Panfili with 14 and Whittaker with 12.  Besides Wood, Spencer Conatser was the only other Galena player with in double numbers with 11.  Senior Austin Crofoot, with 9 points and Junior Trae Thompson with 7 repeatedly battled for offensive rebounds giving the Griz  second chance baskets. 
Hopefully we will get to see these two teams do it again when the playoffs come in February.