Bishop Gorman contributes to Wild West Shootout Success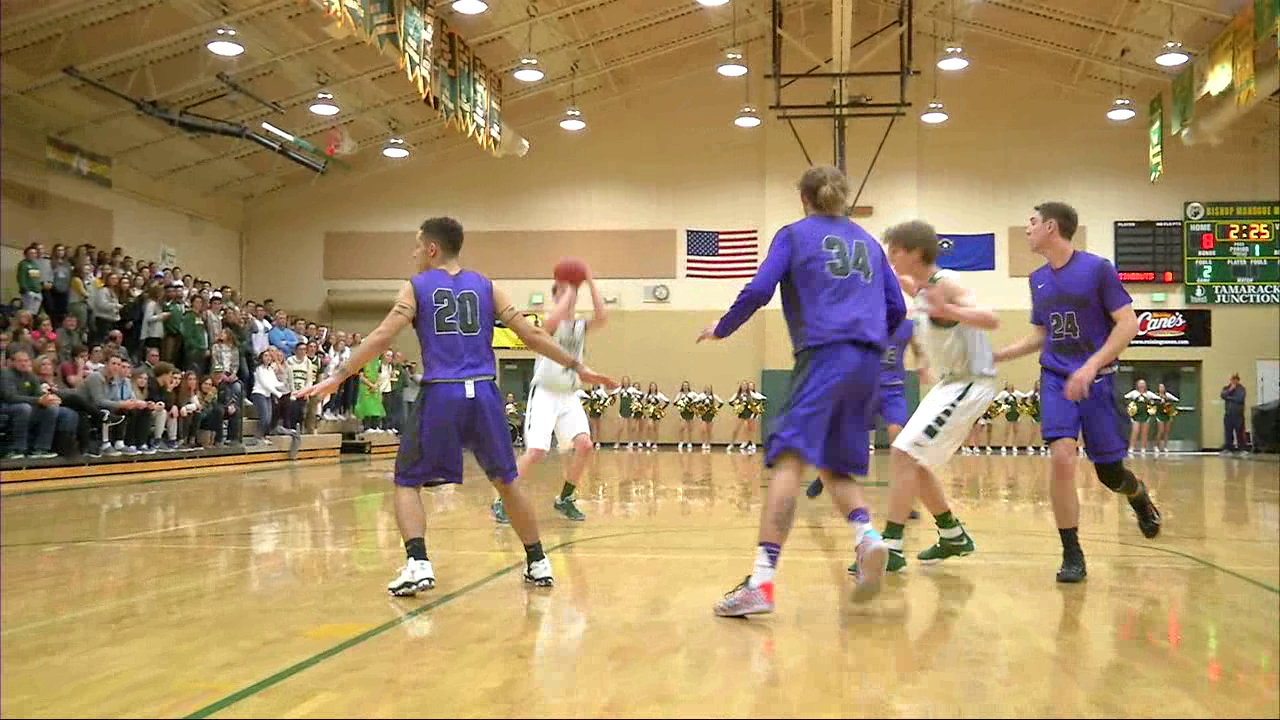 The ninth annual Wild West Shootout was a financial success and it has a lot to do with the participation of the teams from Bishop Gorman High School. 
Eight teams from around the west were invited.  Northern and southern Nevada had two each, three came from California and one from Arizona.  An added attraction was the showcase game this year featuring a girl's game with two of last year's state champion participants, Bishop Gorman and Bishop Manogue.
The tournament supports the Sierra Kids Foundation which provides money to help families with a child, or children with autism.  The money raised helps families afford the cost of getting treatment at the UNR Early Childhood Autism Program.
A great deal of the this year's successful tournament can be attributed to the participation of Bishop Gorman.  Athletic Director and head boy's basketball coach, Grant Rice, had both the girls and boys travel to Reno to play.  Coincidently, but certainly not unexpected, the Gaels football team was also in town to play for their ninth straight 4A championship title on December 2nd, the last day of the tournament. 
Along with the teams, Gorman brought their band and cheer squad north.  As one attendee put it, "on Friday night is was pretty raucous with the Gorman band, football team and their fans at the game".  But tournament organizers were appreciative.  The southerners were an added boost to ticket sales and ensured another successful year of fundraising.
Unfortunately, there wasn't a storybook ending.  Bishop Gorman did not win the tournament.  The team from Folsom High School, in California did.  But, they weren't the only winner.  The winners are the kids that will be helped by the Sierra Kids Foundation, coach Grant Rice and all the supporters of Bishop Gorman High School that attended.