Reno Girls Power Past Reed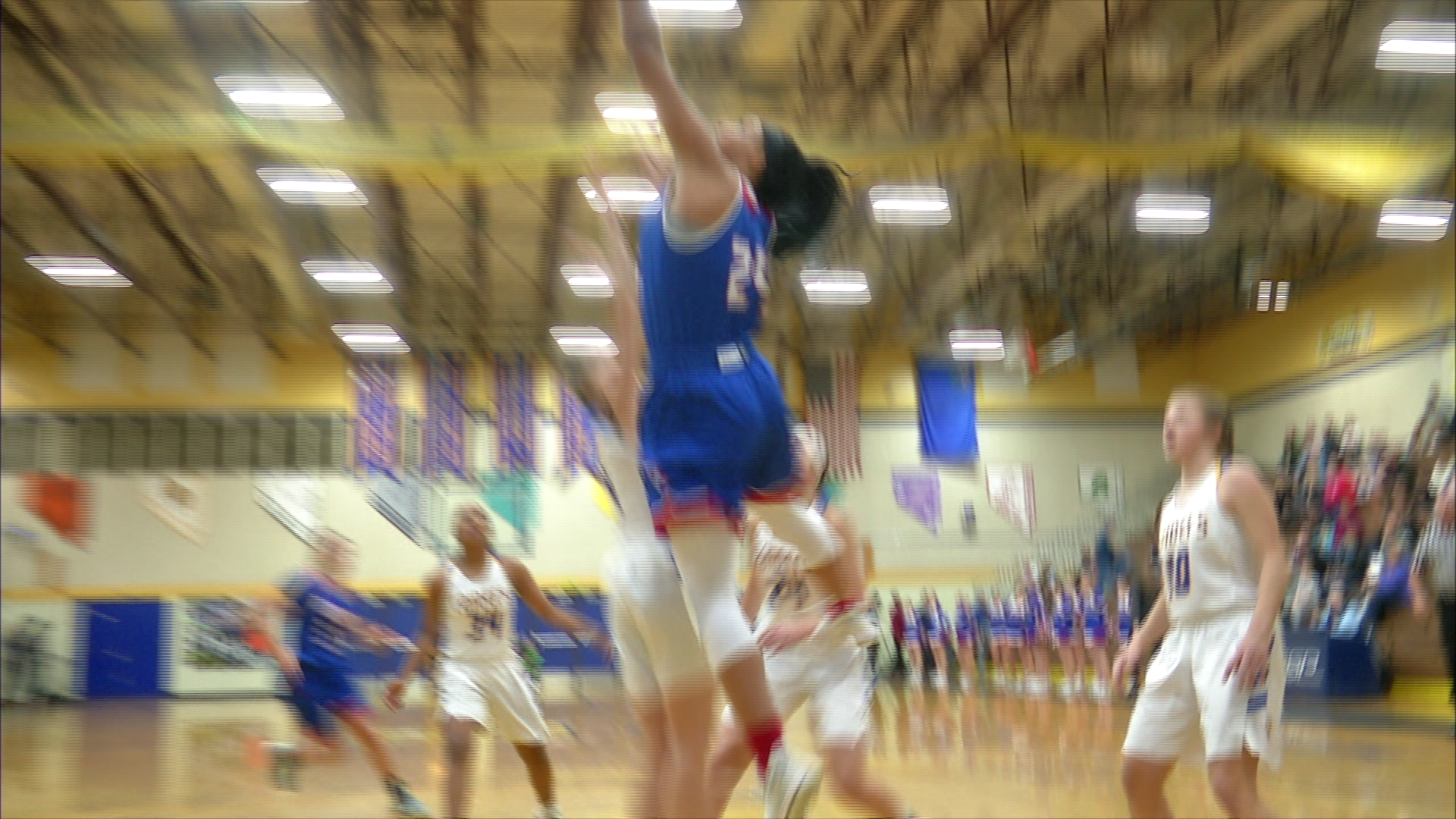 What was expected to be the game of the week in girls' 4A basketball turned out to be a good old fashion lesson in how to control the game from start to finish.  The Reno Huskies were on the road at Reed, a team that had only lost once in fourteen games.   It was the perfect setup for an ambush.  The problem was the home team came out flat.  Reno ran off 12 straight points before Reed got on the scoreboard.  Vanessa Hernandez hit a 3 pointer and after one,  Reno led 22-3.
Reed finally got their offense started in the second period.   But it wasn't much.  Reno outscored the Raiders 10 to 8 and built the score at halftime to  32-11. 
The offense for Reed all season had been successful when everyone got involved in the half court game.  Problem was the key player in getting them into their sets, Hernandez, had three first quarter fouls.  She left with a little more than a minute to play in the opening period and didn't return until the third quarter.  
Kaitlynn Biassou was too quick for the Raider defense and was either leading the break, or filling a lane on her way to 12 first half points.  She was just as dominant after the intermission and ended with a game high 22.  Mikayla Shults, who has been leading the Huskies in scoring with a 15.2 average per game, ended with 12.  Her nine points in the second half were all free throws.  Mia Wilmot had a pair of 3 pointers on her way to 8 points.
Reno led most of the game by more than 20 points, but once Hernandez got back on the floor she caught fire, scoring 12 second half points.  She finished with a team high 15.   Along with Serene Townsell-Williams 9 point total, they cut the Huskie lead to 13 in the fourth period.  Taylor Johnson, who came into the game averaging 15.4 points a game, had a single free throw in the first half and 4 more in the final 16 minutes.  She ended up with 5 points, 10 less than her per game average.
Reno led 42-23 at the end of three and got their 14 win of the season with a 60-40 wire-to-wire win.