Galena Boys Rally 64-57 For Win Over Damonte Ranch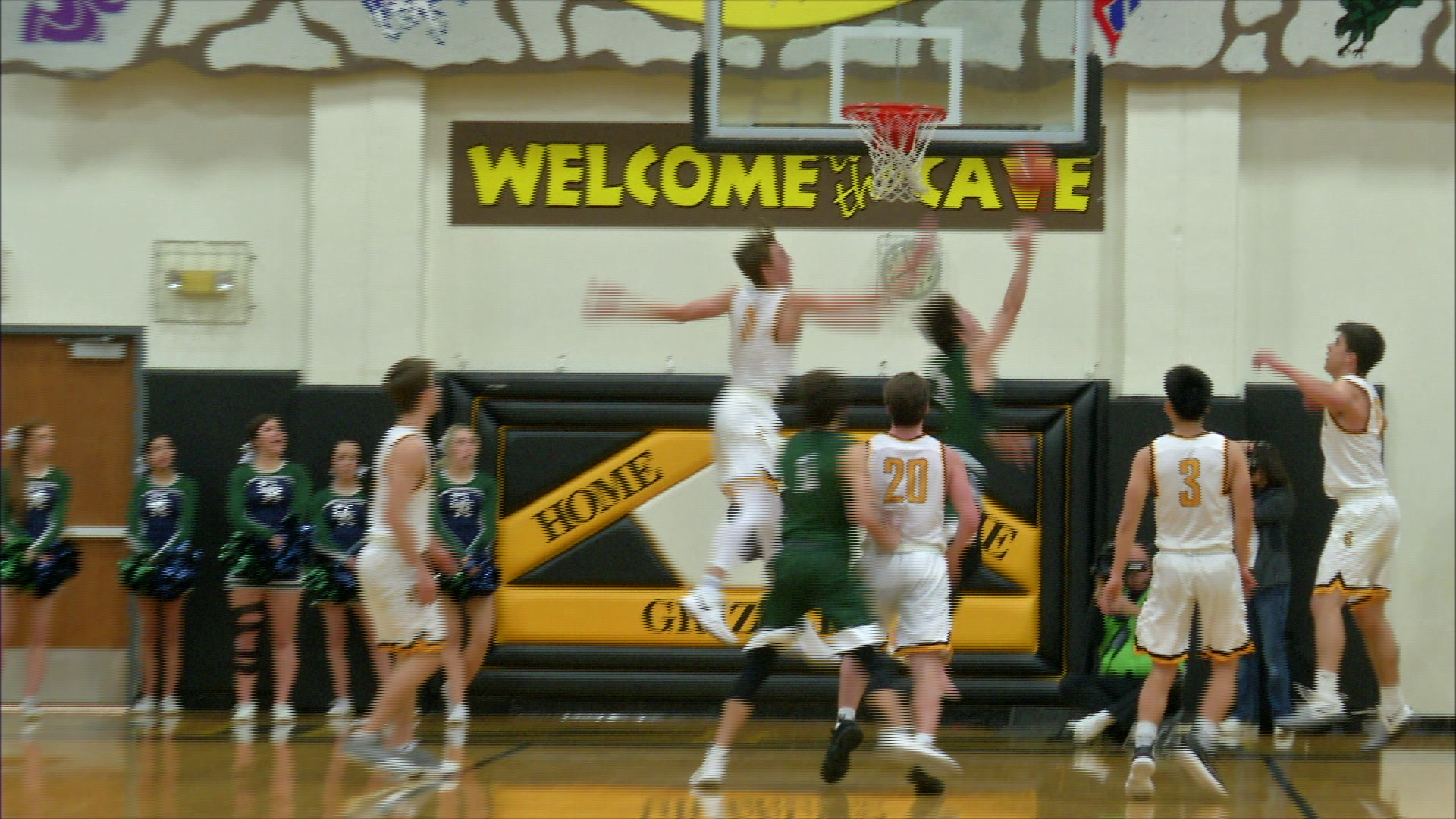 Underdogs have a way of living up to their expectations.  This week the Damonte Ranch Mustangs, under first year coach Brian Voyles, gave the Galena Grizzlies all they could imagine…for a half!  Voyles, who left as the head man at Galena after a successful run, had his guys believing they had the keys to score the upset. 
Defensively, the Mustangs did a great job of  double-teaming Moses Wood and keeping him scoreless in the first period.  Twice, in the first half, they built 10 point leads, 12-2 and 15-5.  But, in the second stanza Wood moved outside and drilled three 3-pointers, the last one 5 seconds before halftime and Galena took their first lead of the game 22-19 as the buzzer sounded. 
The Grizzlies kept it going after halftime and led after three 43-31.  Spencer Conatser had a team high 19 points and Trae Thompson added another 14 to help build the lead in the third. 
For Damonte Ranch, Javin Basabas did everything he could to keep it close.  The talented sophomore finished tied with Conatser with 19 points.  He had three, 3 pointers, but his work inside with twisting layups while penetrating the Griz zone was very effective.  Drew Damboise, who came into the game averaging 17.4 points a game, had a single three in the first half and 11 for the game.  Losing Jordan Aguilar with 7:36 remaining in the game, due to fouls, hurt the Mustangs as much as anything.  He had 7,  four points below his season average.  Colin Pontius had a pair of 3's and a total of 9.
Wood ended with 18, a couple below his season average, but he did the major damage in the second period and put his team in a position to take over the second half and the game.