Reno guards too much for McQueen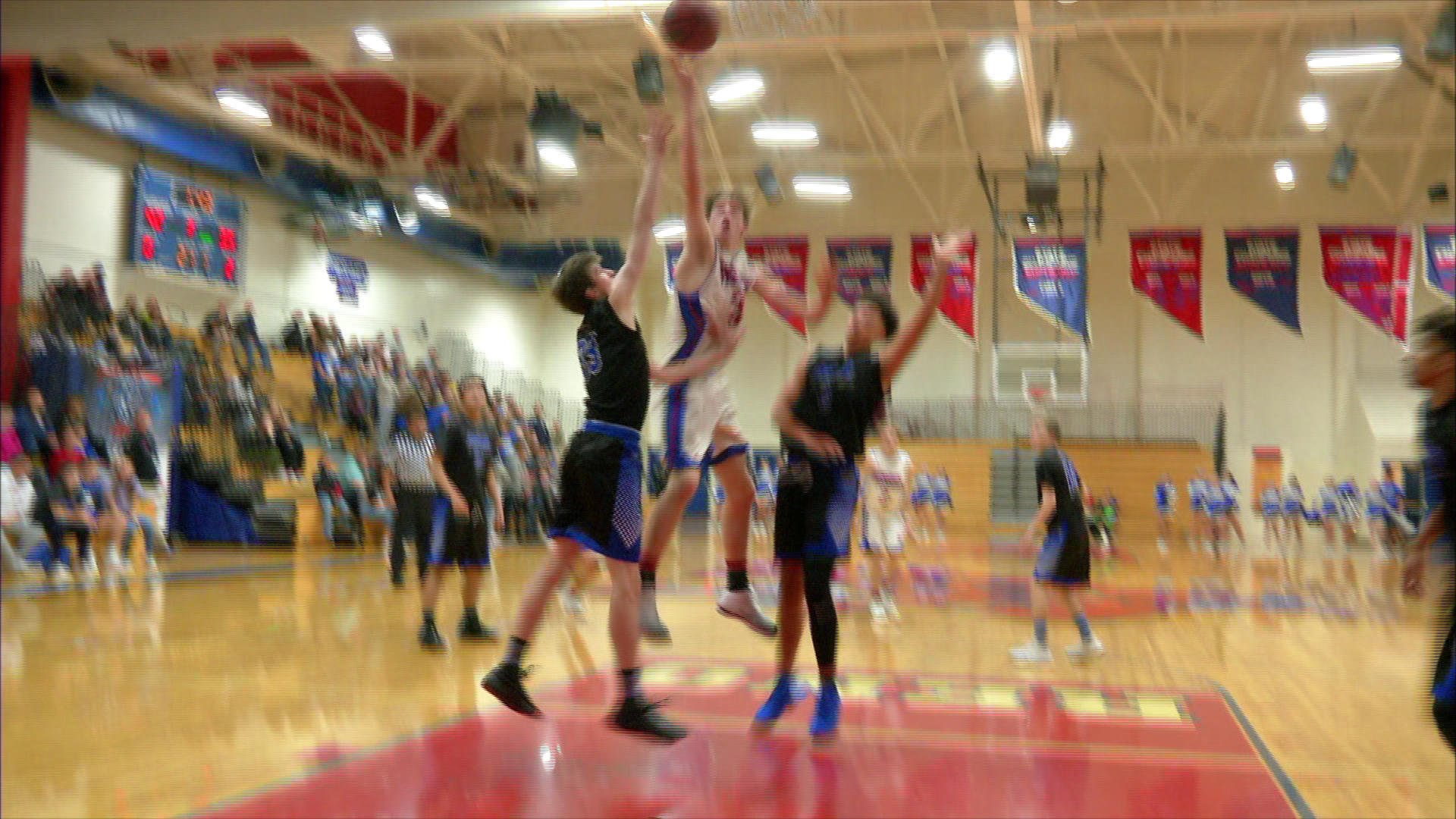 The Reno High boys' basketball team is right were they want to be heading into the post season. They capped off the regular season (14-2) with a Friday night 60-46 win over the McQueen Lancers.  On Tuesday, they traveled to Spanish Springs to upend the Cougars 49-44.
Reno Coach Matt Ochs started five seniors, three who usually don't see much playing time and McQueen took advantage jumping on top 8-3 and 11-8 at the end of one quarter.  Kareem Rowe, who led all scorers with 30 had all 11 points in the first and 16 of his team's 19 halftime total.
For the Huskies, Nick Gonzalez with 12 and Mason Bellerton's, 10 in the first half, were too much for the Lancers zone.  Reno led at the intermission, 30-19, even though Tommy Challis, their leading scorer had two points in the first 16 minutes. 
In the second half Reno started going inside to Challis, he finished with 11.   Johnny Damon had 9 for the Huskies, while Noah Rowley, finished with 9 and was the only other McQueen player, besides Rowe with more than 3 points.
For both teams play in the opening round of the Northern Regional Tournament starting on Wednesday.  Reno, the number two seed in the High Desert plays Damonte Ranch the number 3 seed in the Sierra.  The High Desert's number 4 seed, McQueen, opens up against Bishop Manoue, the number 1 seed in the Sierra.
We will air a semi-final boys game Friday at 7pm from the host site, Spanish Springs High School on Friday Night Rivals, My 21 TV.