Spanish Springs boys beat Bishop Manogue 68-56 for 4-A title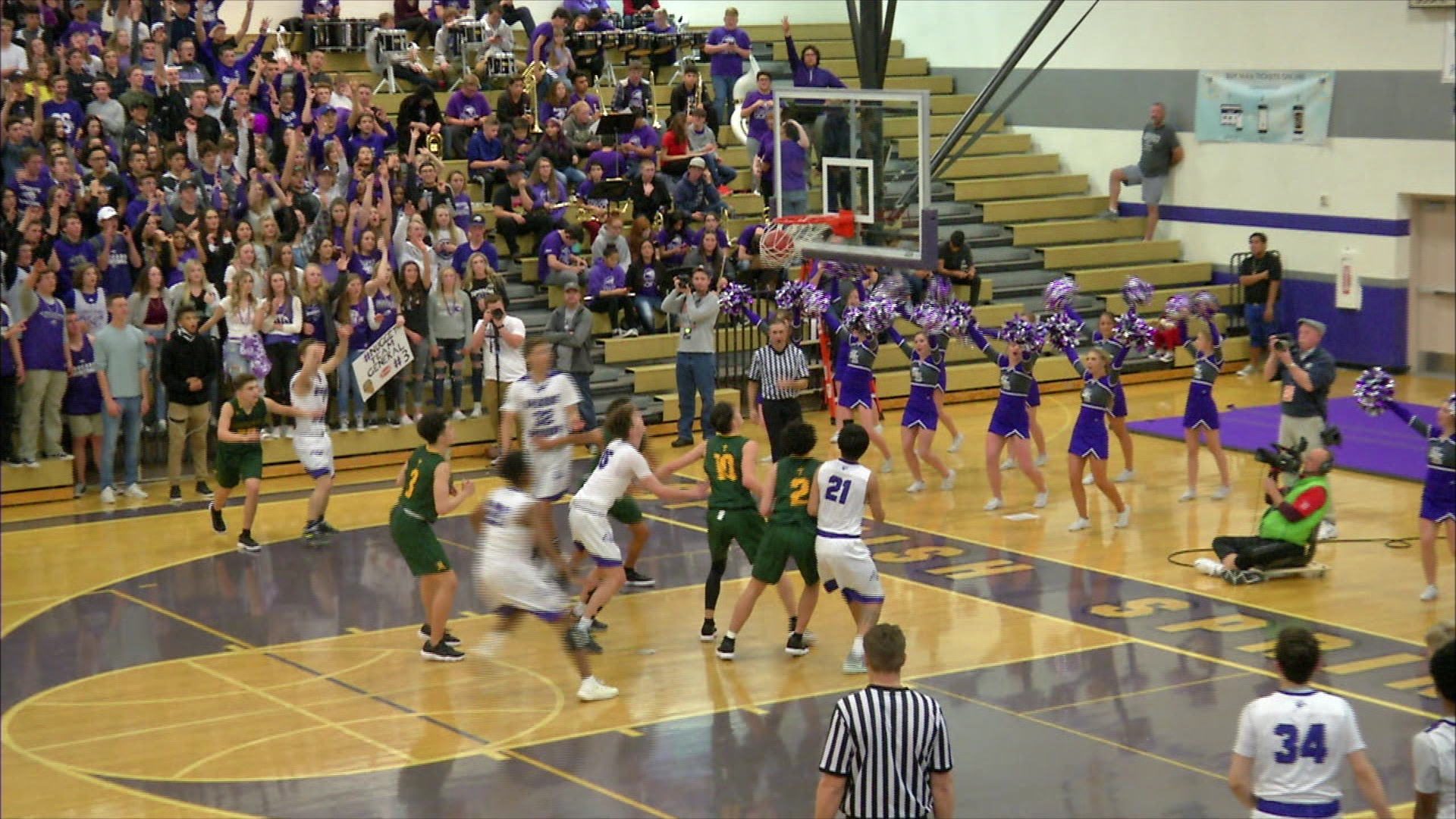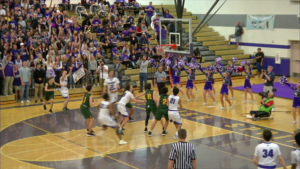 Visiting teams often have trouble shooting well at Spanish Springs High School. 
With the Northern Regional Title on the line, that's exactly what happened to the Bishop Manogue Miners.  Only Gabe Bansuelo, who had a game high 26, while Josh Rolling added 13, seven  of those coming late in the game, solved the shooting dilemma.   Colton Frugoli was in foul trouble all night and ended with just 5.  No other Bishop Manogue player had more than 3 points. 
Spanish Springs got lucky with the site selection because the location for the tournament was determined months ago.   The main reasons they were chosen had nothing to do with their record, or number one seeding.  They were, because of the school's experience with running a tournament and the ability to accommodate large crowds.  By game time the place was near capacity.    
The home court advantage was a incentive for the Cougars and they played like it.
Both teams shared the lead during the game, but Spanish Springs held an advantage after every quarter.  They led 16-14 after the first and 27-21 at the half.  The lead would have been larger, but with .07 on the clock Bishop Manogue scored on a controversial in-bound layup.  Replay of the play showed the ball still in the hands of Gio Depaoli with no time on the clock.  Unlike college or pro ball, the officials do not have the advantage of using video monitors in their decision making, so the call stood.
It was more of the same in the second half with Spanish Springs leading by 9 at the end of three.
Bishop Manogue cut the lead to just 3 points in the final period, but that's when guard DJ Panfili lit a fire in the Cougar offense.  Panfili, who finished with a team high 21.  He hit three consecutive 3 point baskets, all on the left side of the court to all but end the Miner charge.  Leo Grass, who had the unenviable task of guarding Bansuelo most of the night, had 14 points, a handful of steals and clutch baskets to keep his team in the lead. Mason Whittaker chipped in 13 points, including 5 for 5 at the foul line.  Dante Craig had 10 points off the bench.  Eight of Criag's point were in the second half when they were matching Bishop Manogue basket for basket until Panfili took charge.
The state tournament starts Thursday at Lawlor Events Center and Spanish Springs will play Bishop Gorman.  Bishop Manogue will open with Canyon Springs.  The winners play Friday night for the 4-A state title.