Reno Girls advance to state championships.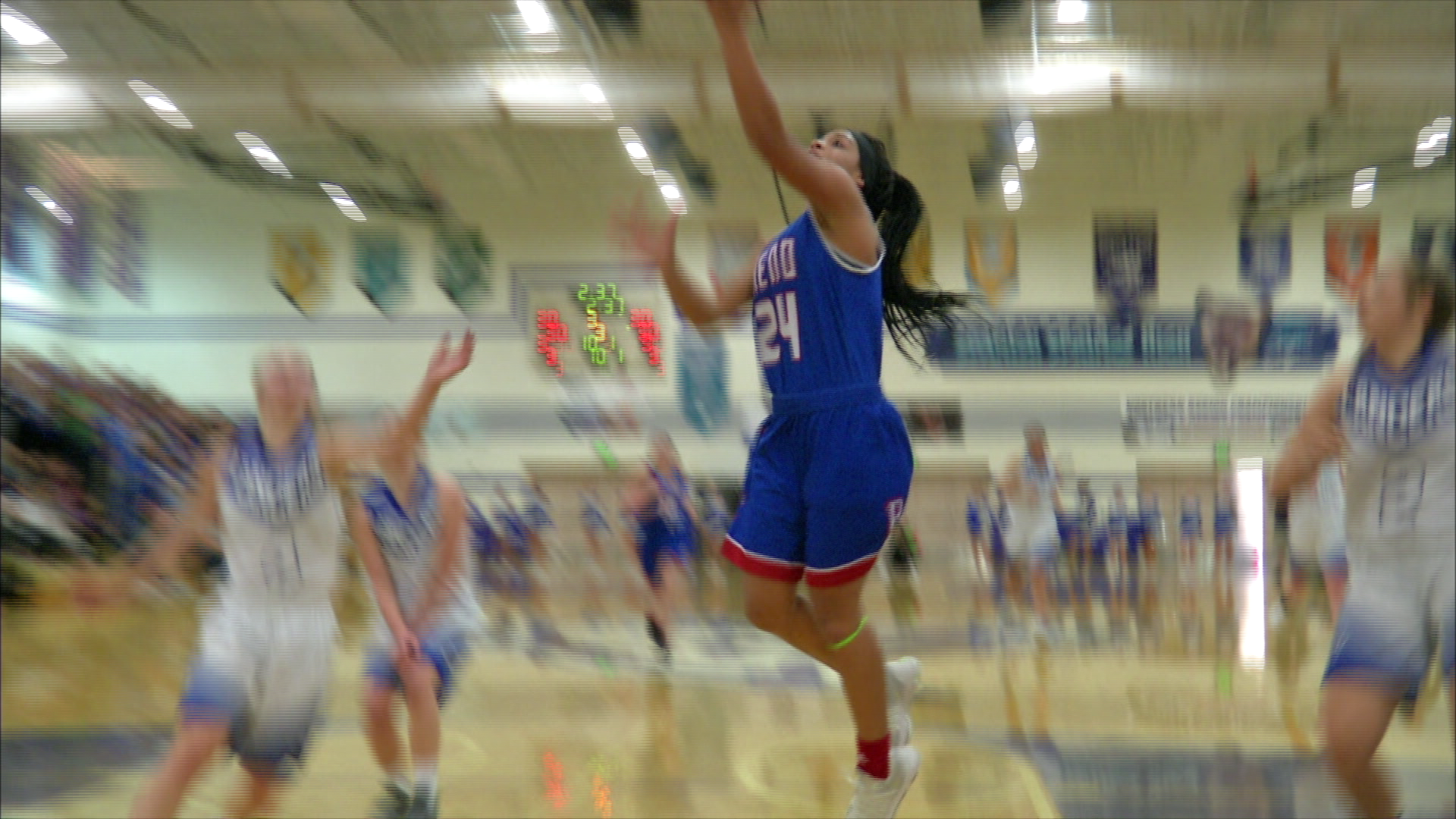 The Reno High School girls' basketball team is back…in the state basketball championship tournament.
With their come from behind, 54-48 win over the McQueen Lancers the Huskies are the number one seed from the north in the state finals that begin on Thursday night at Lawlor Events Center.  McQueen also advanced to the state playoffs.  Reno faces the #1 girls team in Nevada, Centennial, while McQueen plays Liberty. 
McQueen started with an up-tempo defense that had Reno reeling in the first half.  The Lancers led at the end of the first quarter 16-12 and at halftime 25-22.  Kaitlynn Biassou kept Reno close by scoring 12 of her game high 18 in the first half.  Kendra McAninch  provided the Lancers with the leadership and tenacity they needed.  She got her teammates the ball in great scoring opportunities.  Her 3/4 court baseball pass to Kalia Spevak resulted in a layup and an energy boost to their offense.
Kaelei Koenig helped the Lancers with a team high 17 points, most of them down in the post.  Spevak finished with 11.  For Reno, Mia Wilmot had three 3 pointers and a total of 15.  Mikayla Shults held the McQueen threat at bay late in the game, making 5 of 6 at the free throw line, totaling 12 points for the game.
McAninch was injured in the fourth quarter when she and Shults went to the floor after a loose ball.  McAninch got up slowly and was helped to the bench with a leg injury.  With tears in her eyes it looked like her night was over.  She tried to come back in the game, but after an in-bound pass she turned to the official and requested a time out.  She just couldn't put pressure on her injured leg.  After a trip to the locker room she again re-entered the game and somehow finished.
There were some outstanding players in action during the northern regional tournament at Spanish Springs High School last week.  But none was more emotional and gutsy than Kendra McAninch.  The junior point guard did everything she could to help her team win the regional championship, even though her body gave up, she never did.