Bishop Manogue defense stops McQueen on two hitter.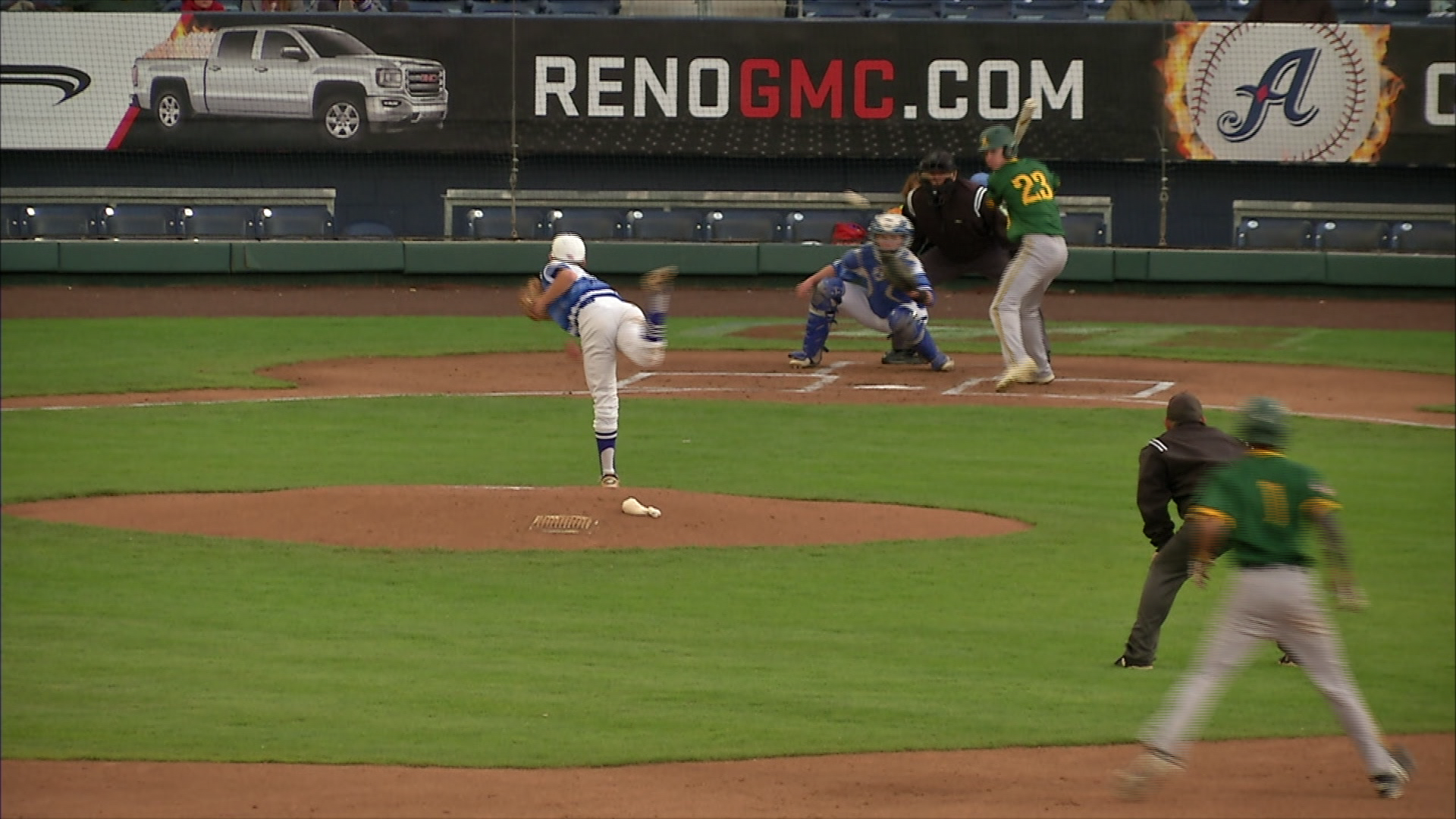 The Bishop Manogue Miners held the McQueen Lancers to just two hits in winning their 7th game, against 3 losses in the 4A regular season, on the Friday Night Rivals game of the week. 
Starter Angelo Reviglio, who won his fourth game, had a no-hitter through four innings before his counter part, Austin Parry, doubled in the fifth inning.  Reviglio, who hit leadoff hitter Jacob Ehlen, two batters before Parry's RBI double, then walked Logan Anderson and  was replaced when he gave up a single to Mason Winship, still in the fifth inning.  But that's the best that the Lancers could do because Noah Columbo, who took over for Reviglio, did not allow a hit in the next 2 2/3 innings. 
The Miners defense, especially shortstop Josh Rolling, made the big plays when they had to and stopped McQueen from gaining any momentum.  Rolling, once in the third and again in the sixth innings,  caught soft hit balls that were going to drop in the outfield with remarkable plays, including an over-the-shoulder diving catch.
Parry, who got the loss, didn't get the help he needed from his infield, as they committed two errors, that each time led to runs.  What he did get, after being lifted with one out in the 4th inning, was a superb relief performance by Gabe  Gomez.  Gomez entered the game with the bases loaded.  On one pitch he got a ground ball, 5 unassisted 3 double play (force at third and throw to first to get the batter) to end the Miner threat.  Gomez recorded eight straight outs, and faced just three hitters in the fifth and sixth.  He did not give up a hit, or a run in his 3 2/3 innings of relief.
Bishop Manogue centerfielder Calvin Bailey was the only player to get two hits in the game.  He also drove in a run.  Both Rolling and Paul Vossen tripled for the Miners.