Bishop Manogue bats come alive against Douglas.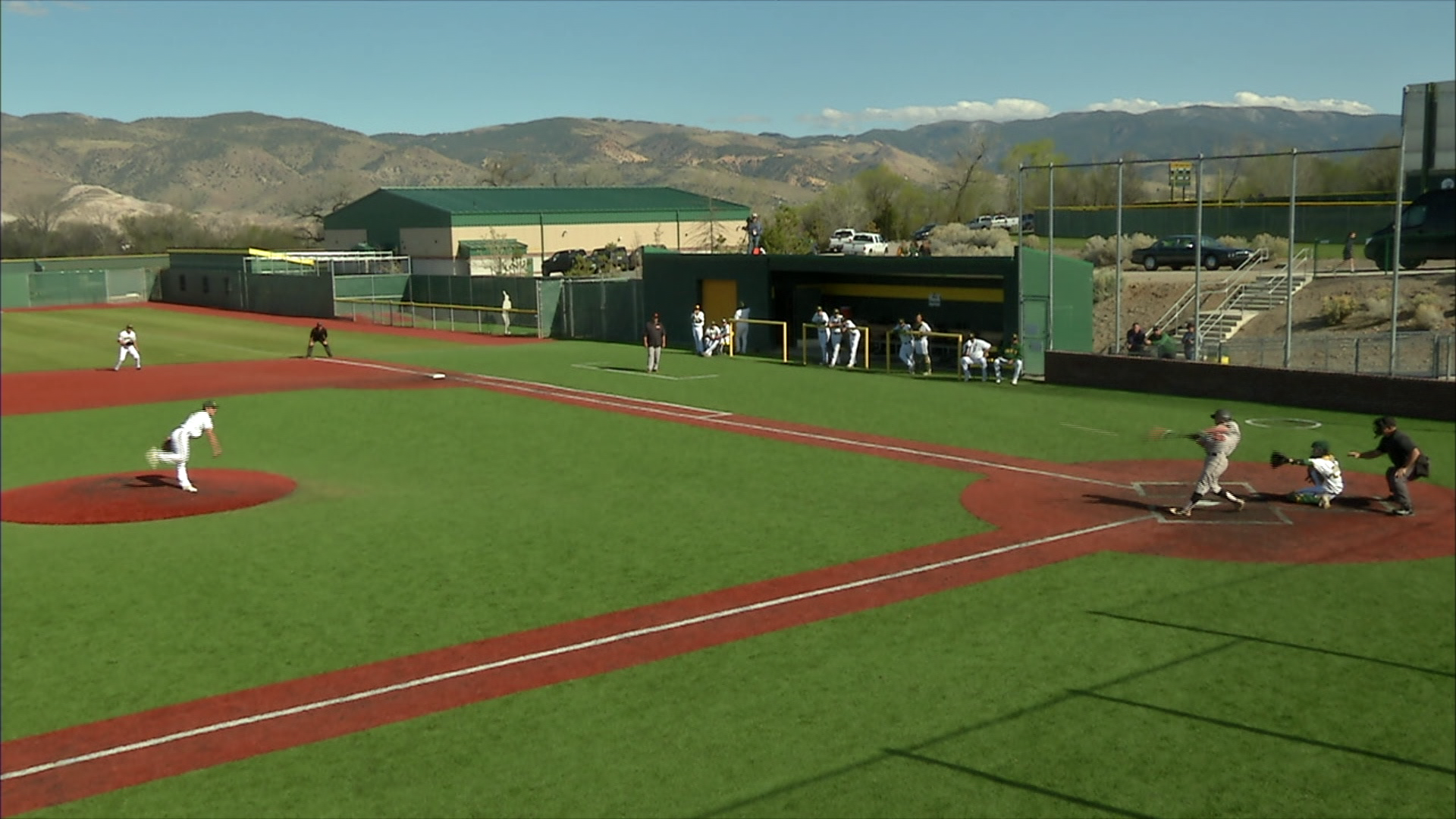 Last week it was pitching and defense for the Bishop Manogue Miners.  This week it was hitting and defense that carried them to a rather easy 11-1 win over the Douglas Tigers.
Starting pitcher, Angelo Reviglio, went the shortened five inning distance, because of the 10 run rule and picked up his fifth win of the year.  Douglas' Gage Hoyle p
itched 4+ innings giving up eight runs and absorbing the loss. 
The Miners outhit the Tigers 12 to 6.  Ayden Murphy had two of his team's six hits.  His first inning home run gave Douglas their only lead of the game.  Dalton Scolari was 3 for 3 and a triple short of the cycle.  His two-run homerun in the second frame put Bishop Manogue ahead for good.  He had a sacrifice fly to drive another run home in the third  Then he singled in the fourth and in the bottom of the fifth inning his double off the scoreboard in left field drove home the final run of the game.  C.J. Hires, the Miner third baseman scored three of their runs with a single and a pair of walks.  Josh Rolling had two hits and drove in a run.  It was Rolling, who had just doubled, that scored the winning run on Scolari's game ending hit.
Both second basemen, Sean Dunkelman for Douglas and Jack Weise for Bishop Manogue, made outstanding, almost identical, defensive plays to rob hitters.  On balls hit up the middle, both guys cut off the ball from going into center field and then in one motion, turned and threw out the runners.
The game ended up with a lop sided score, but entertaining none the less.