Bishop Manogue beats Reno 5-3 to advance to regional championship.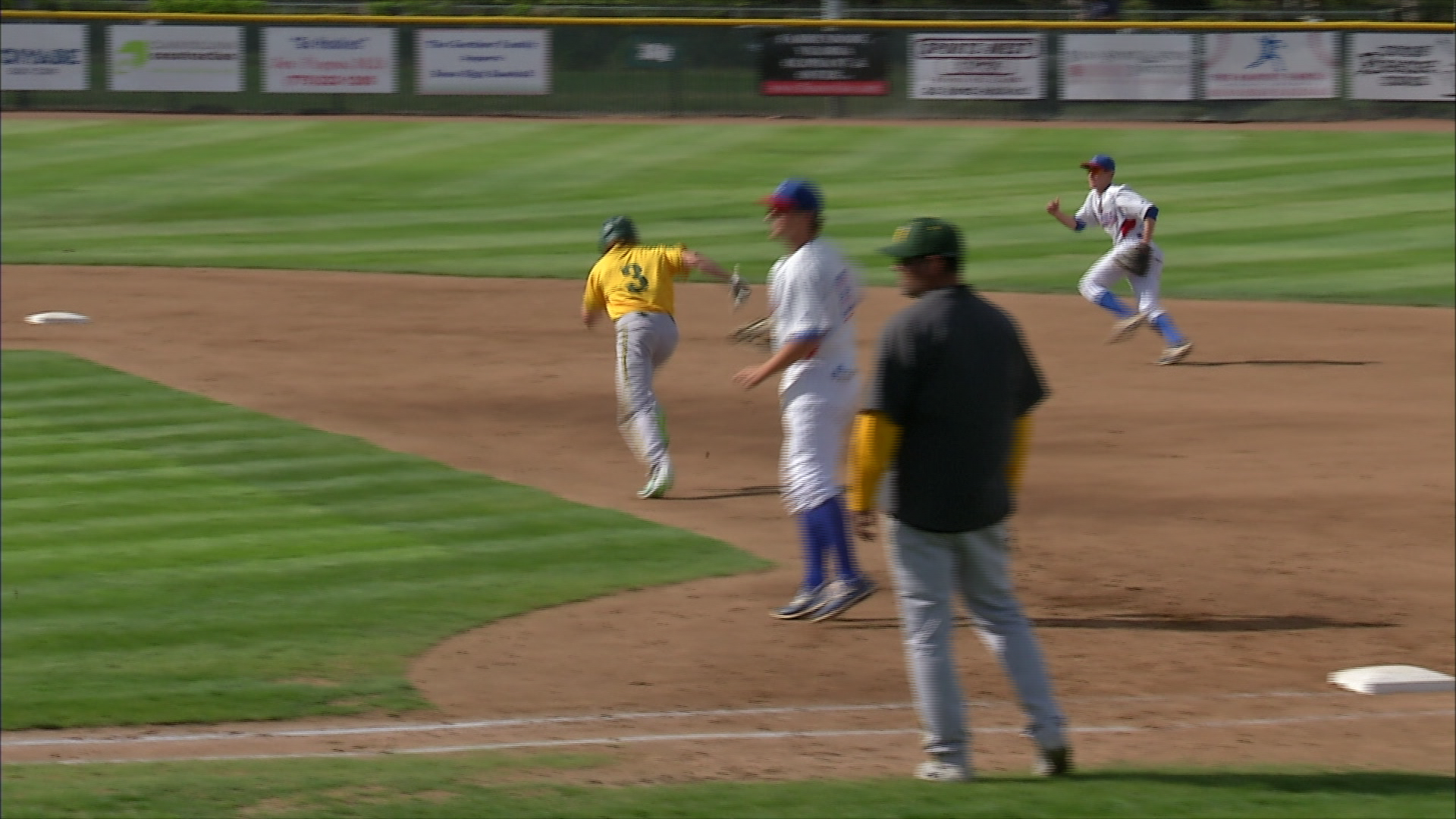 The Bishop Manogue baseball team has done something to the Reno Huskies that no one else in northern Nevada has been able to do this year.  They beat them.  Not once, but twice!
The Huskies and the Miners both advanced in the regional playoffs by winning the opening two rounds of the tournament on their home fields.  In round three, Bishop Manogue traveled to Reno in a showdown game of the only two undefeated playoff teams.  The winner would advance to the championship game, plus be guaranteed an automatic berth in the state championship series next week.
Reno scored in the first inning when Garrett Damico, who had reached base on an error, slid home on Mickey Coyne's one out ground ball to first base.
The two teams were scoreless until Angelo Reviglio led off the third by hitting the first pitch from starter August Souza over the right centerfield wall.  Paul Vossen followed with a single.  He stole second and got up and went to third when the ball got past Reno shortstop Kaden Hogan.  Rylan Charles sent Vossen home with a two out double.  Charles came home on a Huskie error on a ground ball to second.  In the fourth, Jack Masterson got a lead-off walk and scored on Vossen's second single of the game.  In the fifth CJ Hires got on base with a fielder's choice that forced Jack Weise at second.  Weise had led off the inning with a single.  Two batters later Dalton Scolari singled to right to get the Miners their fifth and final run.
Reno scored their last two runs in the fifth inning when Coyne was safe on a fielding error.  After Sawyer Jaksick flied to right, Hogan was hit by a pitch.  Coyne stole third and Hogan took second on the play.  Pinch hitter Ryan Hess doubled into the gap in right center driving in Coyne and Hogan.  Then  Joe Condon walked, but Lane Oliphant ended the threat with a hard hit liner to Masterson at short.
Starting pitcher, Josh Rolling had his pitch count at 90 when he was replaced starting the sixth with Nolan Columbo.  He retired six of the next seven batters to preserve the win for Rolling.
Reno plays the winner of the Galena vs. Damonte game for the right to play Bishop Manogue in the regional championship at Galena on Saturday.