Reno wins, Bishop Manogue loses in state tournament.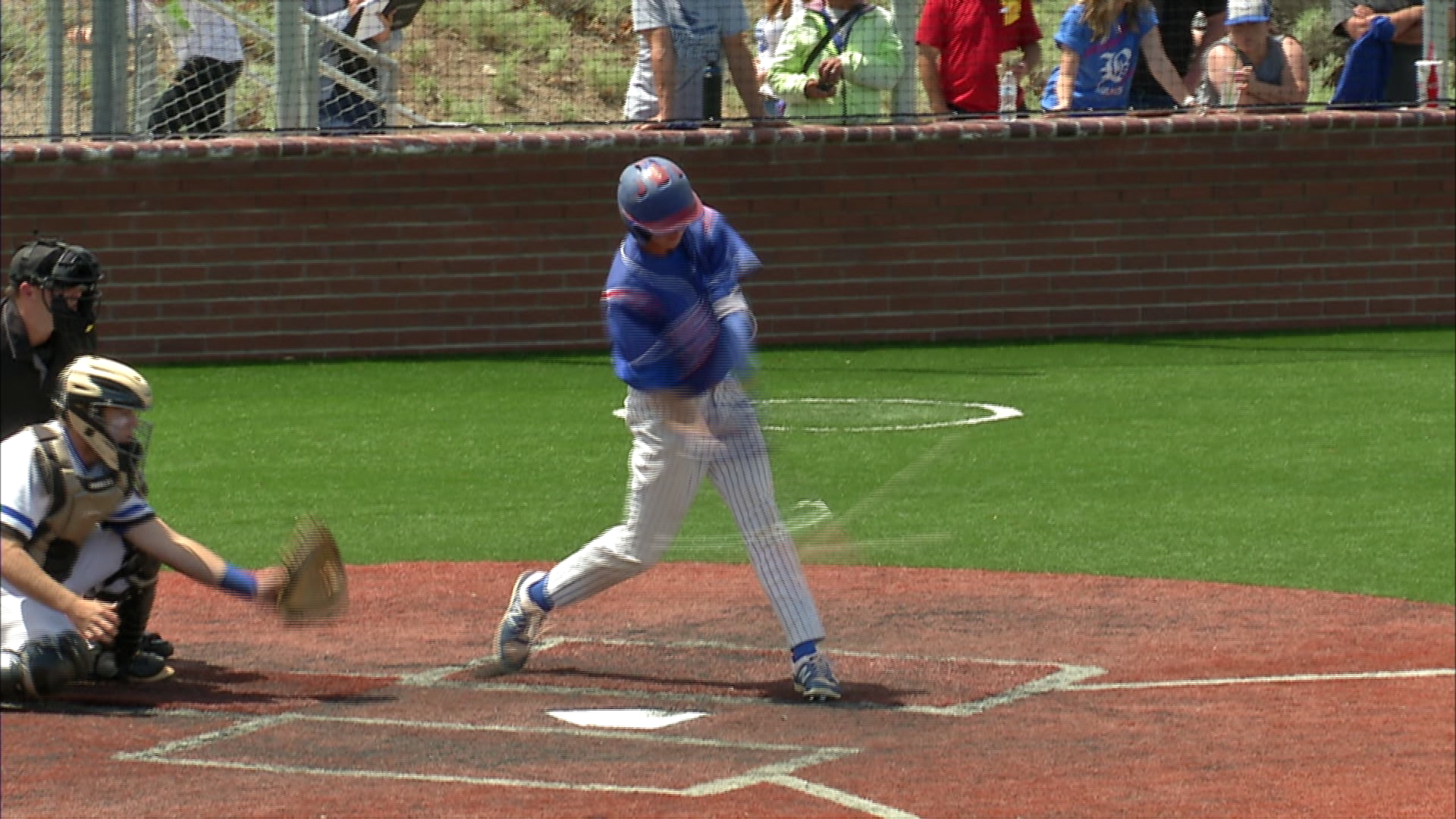 For the first time in five years parity is back in the 4A state baseball tournament. 
Opening day was highlighted by four outstanding pitching performances.  Both games ended the same, 1-0.
  Reno Brent Thomas, Basic's CJ Dornak, Palo Verde's Nick Zuppas and Bishop Manogue's Angelo Reviglio all pitched well enough to win for their respective teams, but only two would.  The best effort of the day was Thomas'.  He went the full seven innings, allowing just three singles.  He struck out four.  The final one on his 109th pitch of the day.  On the other side, Reviglio, the only other starter to go all the way, got off to a slow start.  Palo Verde leadoff hitter, Nick Bartlett worked the count to 3-2 and walked on pitch number 15.   Two batters later he scored on a sacrifice fly to right field by Jaret Godman.   That was all the Panthers needed to win the game.
The Reno vs. Basic pitching duel was scoreless for the first five innings.  In the top of the sixth, Sawyer Jaksick, who just missed a home run off the left field wall in the fourth, led off with a single.  Two batters later Joe Condon doubled.  Then the Huskies sent up pinch hitter Ryan Hess.  Hess fouled off a couple of  pitches before lifting a fly ball deep enough to right field to allow  Jaksick to race home with a head-first slide to beat the throw.  That was all Thomas needed to register his win.
The tournament continues today with three games scheduled at Reno High School.  The Miners play Basic at 1pm,  followed by Palo Verde against Reno at 4pm.  The 7pm game in an elimination game between the losers of the first two games.