Bishop Manogue opens with win over Reed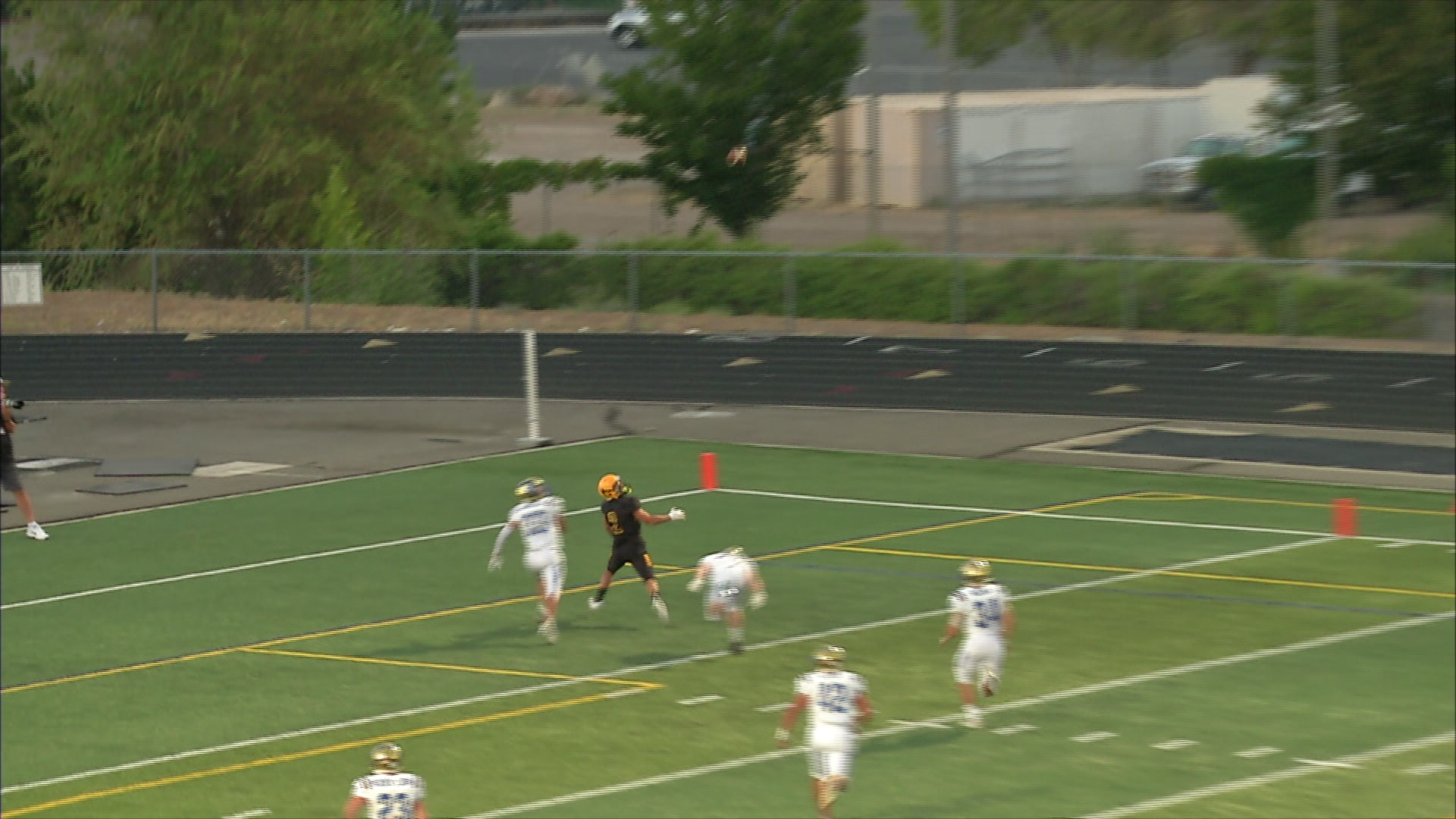 Opening night for the defending 4A champion Reed Raiders was at Bishop Manogue, in a game that most people thought might be a precursor of the post season playoffs.  Even though it didn't turn out to be the tight fought game most expected, the Miners won 50-7. It's early, and these two teams may once again play one another on their way to a post season championship.
Reed is very young, and after an opening drive that started at their own 18 yard line and ended with a high snap over the field goal holder's head, they showed a lack of cohesiveness.  The Raiders had 6 turnovers, but on the positive side their senior backfield duo of Baylor Horning (QB) and Champ Robertson, (RB), played very well.  Horning threw for 189 yards and a touchdown, while Robertson caught 4 passes for 44 yards and ran for 69.  Defensively, Reed nose guard Dominic Lange was impressive, as was their LB play; Ezera Belingheri, Brayden Mullen along with CB Angel Barboza and Safety Robertson were also solid.
BMHS looked like they were in mid-season form.  Peyton Dixon rushed for 268 yards and five TDs.  Sophomore Drew Scolari started his first varsity game and completed 59% of his passes (10-17) including a touchdown.  He also ran one in from a yard out.  The Miners were equally good on defense.  Senior linebackers Preston Helu and Gilberto Aguuilera, along with DE Ronnie Nieto-Perez anchors of the front seven, played well.  A couple of other seniors, strong safety Dylan Roide and corner back Dontell Jackson each had interceptions. 
So is Bishop Manogue that good?  Yes.  Is Reed that bad?  No.  Are they both playoff-bound?  Definitely.