Damonte Ranch posts 49-19 win over Spanish Springs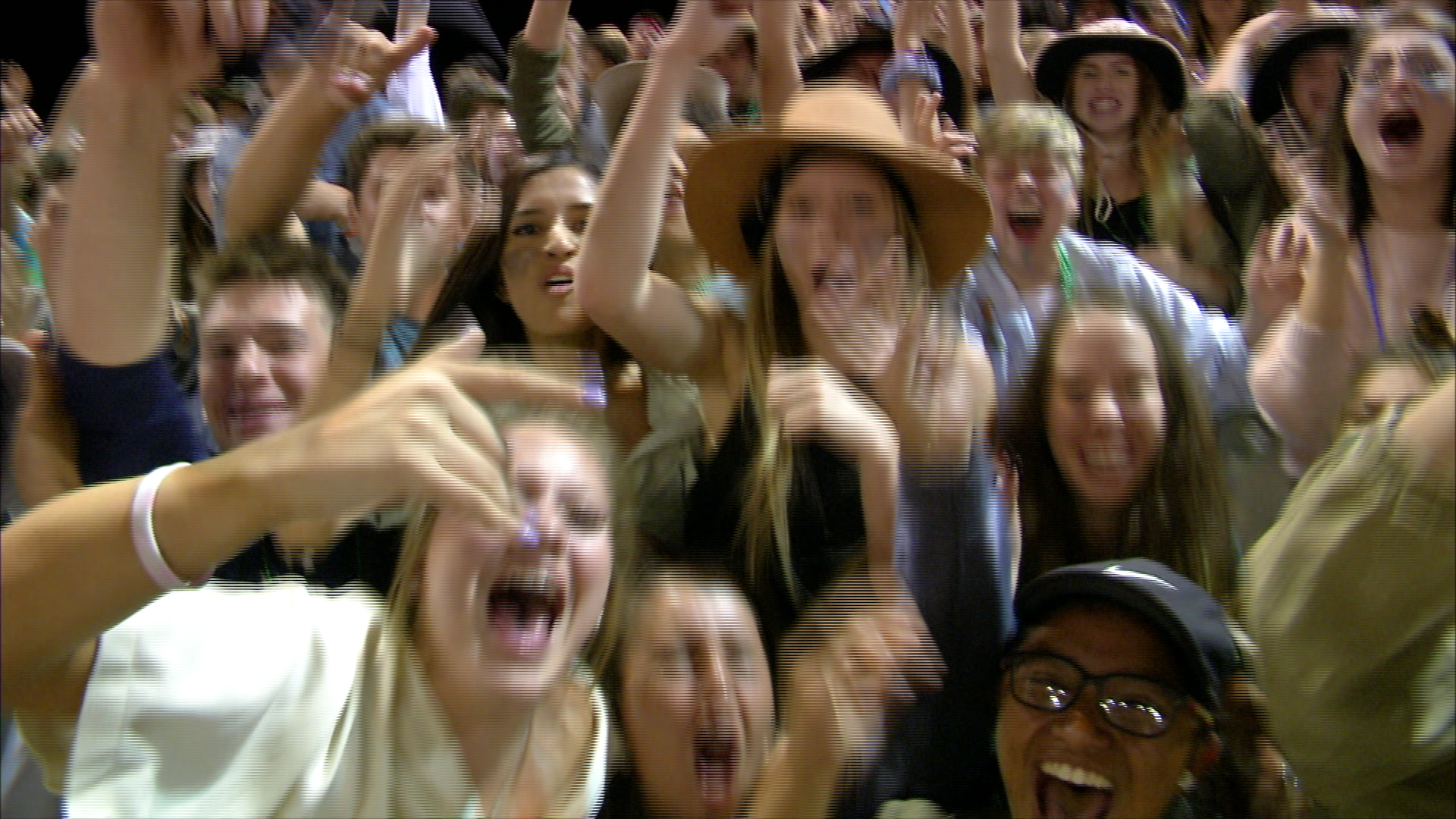 It may be a nearly new lineup of players that senior quarterback Cade McNamara is working with, but the results are all too familiar.  McNamara, who was the player of the year in 2017, and has accepted a scholarship to the University of Michigan next year, has led his team to three straight wins.  Friday night they never trailed, on their way to a 30 point win over Spanish Springs.  The Cougars, had only won  one of their first three, but their sophomore QB, Tristan Szabo, had better numbers than McNamara coming into the game. 
The Cougars won the opening coin toss and elected to take the ball.  After failing to get a first down, they ran for it on fourth down, rather than punt and didn't make it.  Damonte didn't do much better.  They fumbled on the second play, giving SSHS a stop at their end of the field. Spanish Springs did not get a first down and the Mustangs got the ball on the plus side of mid-field.  That's when McNamara started moving the offense.  A first down pass to brother Kyle McNamara, then on the ground to Derrick Knoblock another strike to Tai  Allison and then Knoblock went the final six yards for the first score.  Spanish Springs came right back with a Szabo pass for a score, but the extra point snap was fumbled and the score stayed 7-6. 
The first half was competitive.  The Cougars had the ball at the Damonte 13 yard line in the last two minutes and trailing 21-6 but could not score. 
Early in the third period the Mustangs scored twice and things were clicking in front of a vocal homecoming crowd.  At one time, they led by 36 points, which meant the teams were playing with a running clock.  To Spanish Springs credit, they never gave up. They scored twice in the second half.  The problem for SSHS was they never establish a consistent ground attack.  They had minus two yards in the first half, and a total of 72 for the game. 
McNamara had four touchdown passes and 282 yards on 13 of 22 in the air.  Szabo threw for 2 scores and was 10-20 for 155 yards.  Knoblock ran for 129 yards on 17 carries.  Hunter Parsons came in to play QB in the fourth period and ran for 35 yards to lead the Cougars on the ground.  Jackson Laduke had two catches for Spanish Springs.   One of which was the catch of the night when he left his feet to snag a Szabo pass while parallel to the surface.  Jordan Dudick also may a sensational grab for a touchdown on a spinning airborne grab in the end zone. 
Damonte Ranch is clearly a threat to win the north, while Spanish Springs still has a lot of work to do.