Spanish Springs Runs By Carson 35-14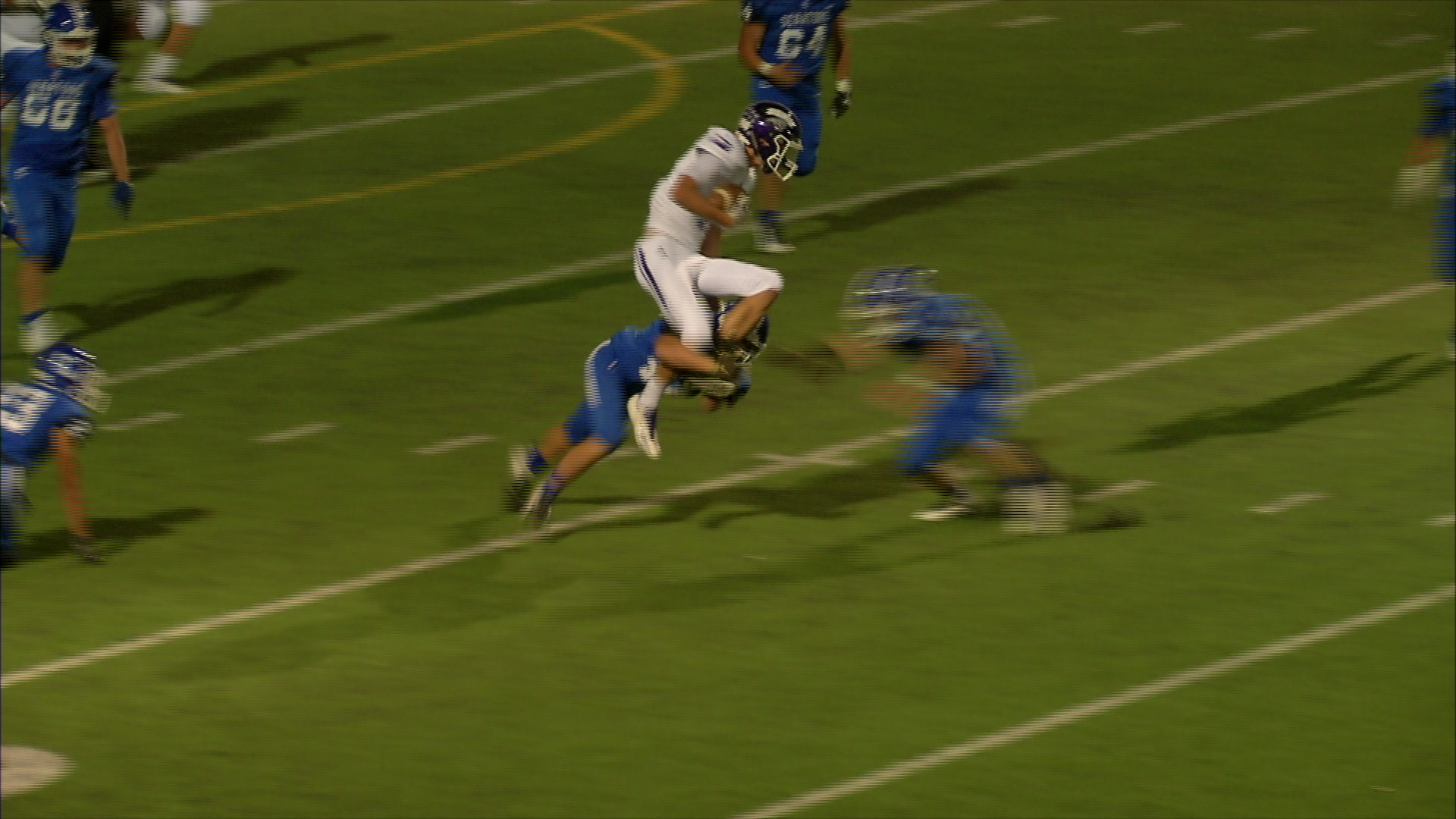 Before Friday night's game Spanish Springs was known as strictly a pass first, run second offense.  Not anymore. 
The Cougars scored on the third play of the game when Tristan Szabo hooked up with Colby Melton for a 69 yard touchdown.  Danny Palomino kicked the extra point, his first of five for the night.  Carson came right back when Chance Smith ran it in from four yards.  Jackson Kalicki, who hasn't missed an extra point kick this year, tied it at 7.  Later in the first quarter, Colby Preston shook off a tackle and scored from the two yard line to culminate a 96 yard drive.  Palomino added the point after and SSHS led at the half, 14-7.
In the second half, the Cougars dormant running game  came to life.  Sophomore Parker Luthy scored his first touchdown of the year on a four yard run.  Luthy added a nine yard romp a little later and  Spanish Springs had a leg up on their third win of the year.  But it was all about Luthy.  Jonny Lee got his chance to show he has the quickness to be a key contributor to the run game.  He had 10 carries for 63 yards and a touchdown on a four yard run. 
Trailing 35-7 Carson went to back-up quarterback Blake Menzel.  He hit Will Breeding on a fly pattern down the left side for a huge 39 yard gain. Then Bradley Maffei's run,  from 11 yards late in the fourth quarter closed out the scoring.
For the Senators it was a loss, but not all negative.  LB Jeremy Heaton had two interceptions in the first half.  Carson, as a team, had only two interceptions in the previous three games.  Coming into the game SSHS had been averaging 224 yards on the ground, Carson allow them 167. 
Szabo continues to lead the north in passing.  He added 289 yards to his total against Carson.  His teammate,Jordan Dudick, continued to show why he is one of the top two-way players in the 4A.  He had 5 catches for 110 yards.  On defense, he had two batted passes along with a hand full of tackles. 
Carson is a year away from competing for a playoff spot.  If they can continue to run the ball like they did Friday, Spanish Springs is giving notice they are in the thick of the playoff race.