Reed Gives McQueen First Loss, 30-22.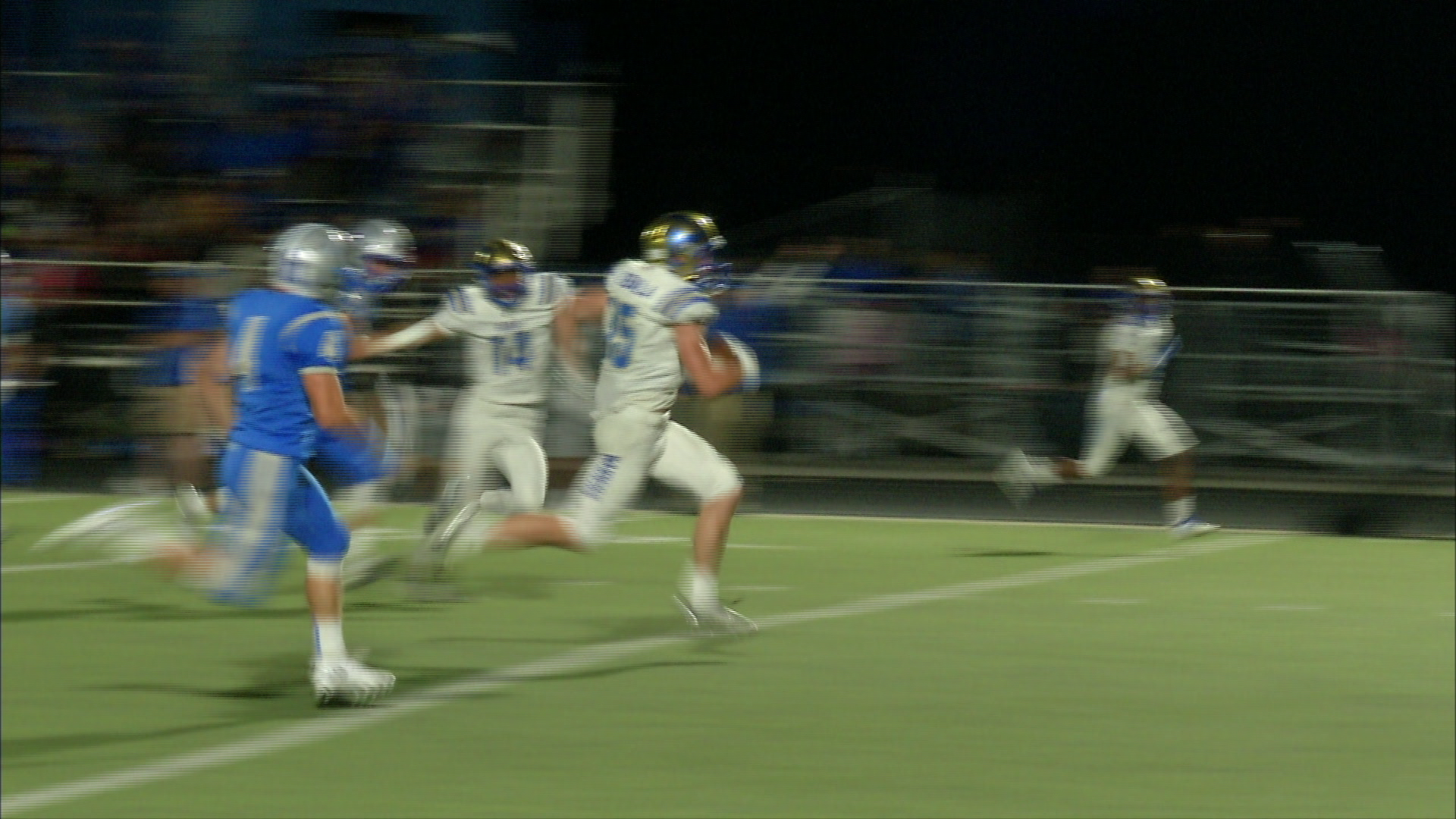 Beginning the season 5-0 was what was expected for the McQueen Lancers with a senior heavy line-up.  In their league opener, the Reed Raiders brought them back to earth with a solid, bend don't break defense.
McQueen led 9-0 without snapping the ball on offense, except for an extra point conversion.  JC Kolb returned the opening kickoff 84 yards for a touchdown.  They added a safety when a high snap over the Reed punter's head rolled out of the end zone. 
Still in the first quarter, McQueen had a bad snap on fourth down and it rolled out of the back of their end zone for Reed's first points.  A little later the Raiders got a four yard TD run from Christian Richer, and the extra point tied the game.  The Raiders came right back with a 57 bomb from Dominique Stallworth to Brendan Stevenson.  Kolb closed out the first half scoring with a 22 yard run for his second score of the night.
After the intermission it was all Reed, especially on defense.  The front  seven on were unmovable.  They completely shutdown the Lancer running game.  Kolb had been averaging 199 yards per game on the ground  by himself.  Reed held him to just 62 from scrimmage. They forced  McQueen to go to the air and Stallworth completed 14 of 27 for 172 yards.
The Raiders ran for a total of 212 yards, with Champ Robertson racking up 91 and Elijah Tau Tolliver getting 81.  Horning ended with 176 yards in the air.  The only scoring in the final two quarters came from the Reed offense.  Horning ran a draw up the middle and went in, untouched from 11 yards.  Then he found Trevor Kibala on a slant over the middle for a 60 yard score.  The final score came on a Horning to Robertson 83 yard pass play.
Both teams should make the post season playoffs, but McQueen will have to eliminate their mental mistakes.