Reno Takes Control of Destiny with 21-3 Win Over Reed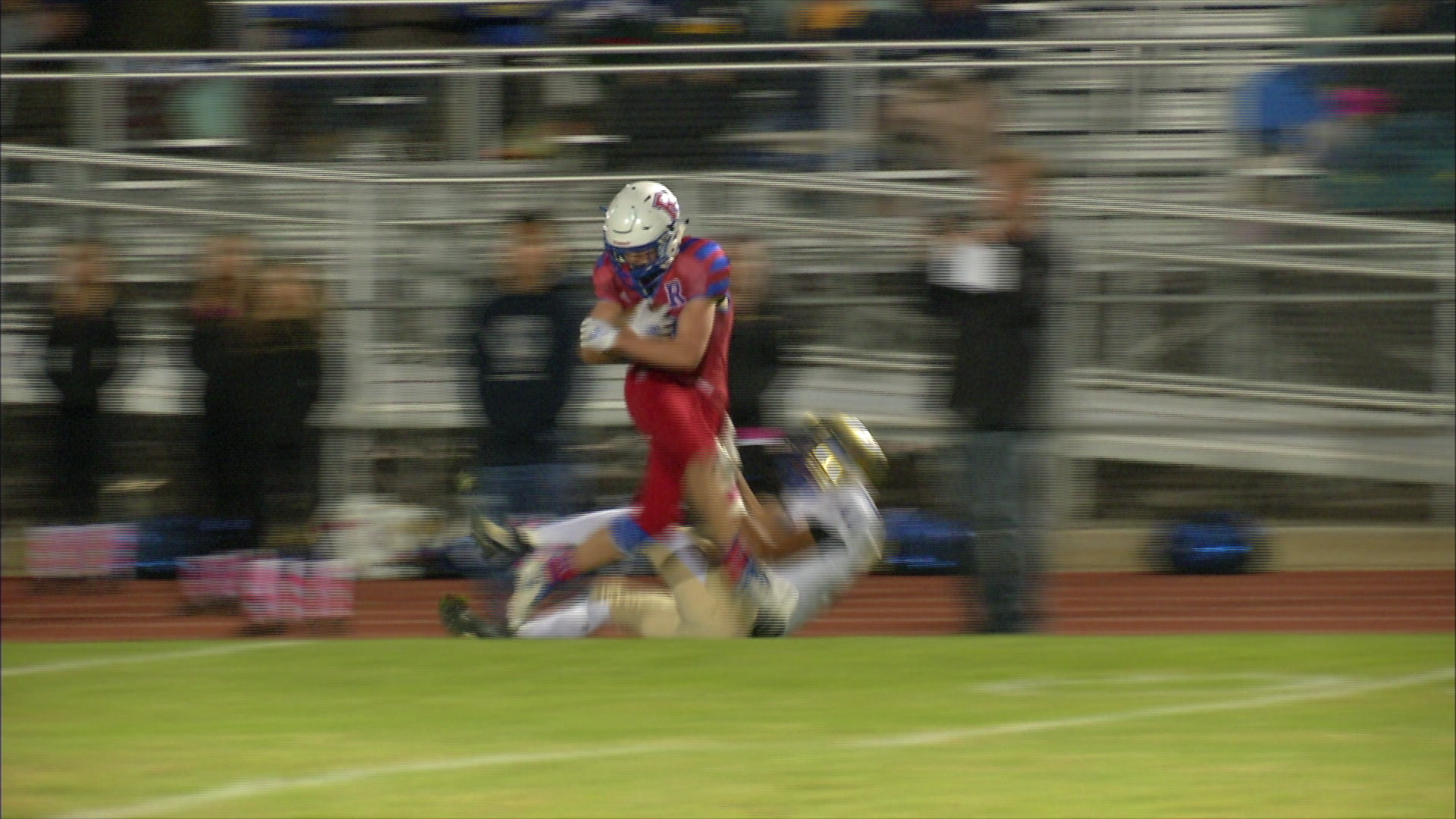 The Reno Huskies gave notice Friday night that they are no longer just going to be competitive in the High Desert playoff chase.  They are the team to beat!
Reed was 2-0 going into their game at Foster Field with the 1-0 Reno .  Judging from the physical nature of their two wins over, McQueen and Hug,  it was anticipated they could do the same thing over the smaller  Huskies.  When the Raiders won the coin toss, and then deferred, Reno got the ball and took almost six minutes going 79 yards in 11 plays for their first touchdown.  Drue Worthen  ran it in from seven yards, and Ryan Hess kicked the point after.  Reno set the tone for which team was going to control the line of scrimmage,
In the second period, the Raiders had their best drive of the night, even though it was kept alive twice with two major penalties against the aggressive Reno defense.  It ended with a 21 yard field goal by Aiden Sawyer.
With a 7-3 Reno lead, it looked like Reed was just starting slowly, like they did against McQueen, and would establish control.  But, on the ensuing kickoff,  Anthony Hill fielded the ball on his own 15.  He started right, bumped into a couple of blockers, and made a quick cut to his left through a small seam, and broke into the open.  Once he got to the edge it became a foot race.  Hill made it look easy as he took it 85 yards for the score.  Hess converted, and the Huskies were in control.
In the fourth quarter Reno scored on a 5 yard run by Tasker Eason, again Hess was good and any hopes of a late comeback by Reed were over.  The Raiders outgained Reno, 239* yards to 229*.  Worthen led the ground game with 105 yards* on 25 carries.  Baylor Horning had 144 yards* passing, with an interception.  Backup QB Jack Franz was picked off twice.  Ryan Forderhase was a very efficient 11-13 passing for 92 yards* for the Huskies.
The game was won on defense.  Reno was by far the more physical team while their secondary picked of three passes and shut down the Reed running game.
Our video highlights of the game are below.
*all numbers are GSP stats recorded during the game.