Bishop Manogue overwhelms McQueen 76-48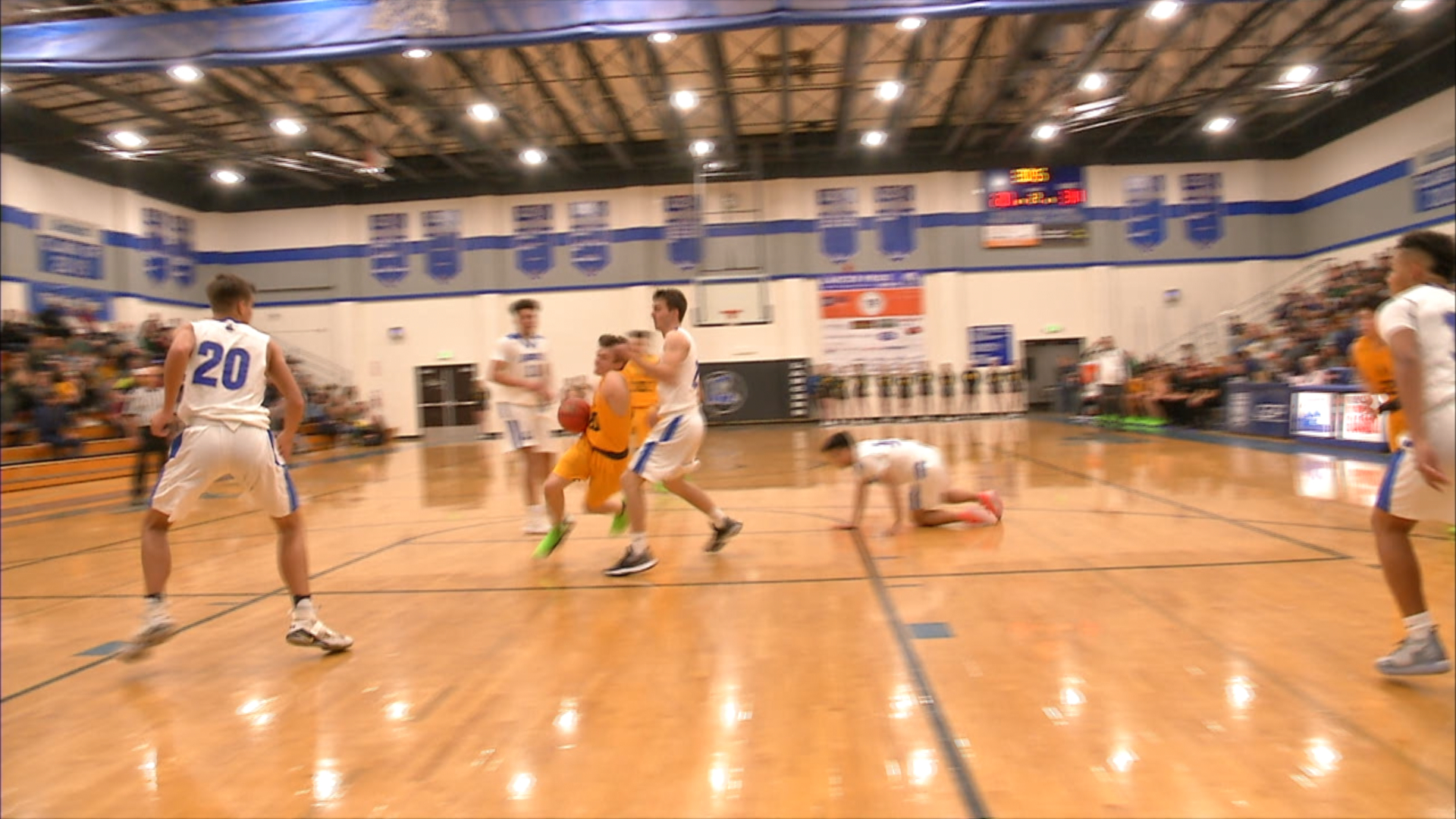 Coach Moe Golshani got the rare luxury of playing everyone that dressed for the game against the McQueen Lancers on Friday night. 
After a tight first quarter, where the Miners led 13-12, they outscored McQueen in the second 26 to 8, to lead 39-20 at halftime, and the rout was on.  It didn't matter what combination of players were on the floor, Bishop Manogue repeatedly found open men within a couple feet of the basket for easy lay-ins.  The Lancers  were unable to limit the interior game of the Miners and were literally "muscled" out of their own gym.
Karem Rowe, a 6'4  junior and one of the most talented players in the 4A north this year, did all he could to keep McQueen in the game, but his supporting cast couldn't get on track.   Rowe ended with a game high 24.  At one point late in the third period, he had all but two of his points at the free throw line.  He made sixteen in a row after getting a layup for his team's  first points.  Rowe ended with 18 of 20 at the line, which is the second highest total of made free throws in a single game, ever, in the northern 4A.  Brandon DeLong, who played for Spanish Springs set the record with 24 straight on January 25, 2011.
Despite playing everyone, the Miners had all five starters with double digit scoring numbers.  Gabe Bansuelo, who started slowly with four points in the first half, led them with 17.  Josh Rolling dominated the inside and ended with 15.  Kolton Frugoli had a series of acrobatic shots on his way to 13.  Cort Ballinger had 7 of his team's first 9,  and chipped in 11.  Ted Hall had eight in the second period and 10 overall.    
The teams are going to play some tournament basketball during the break and will get back into league play on January 8th.
The video highlights from the game are below.