Balanced Reed Raiders Handle DMHS 77-58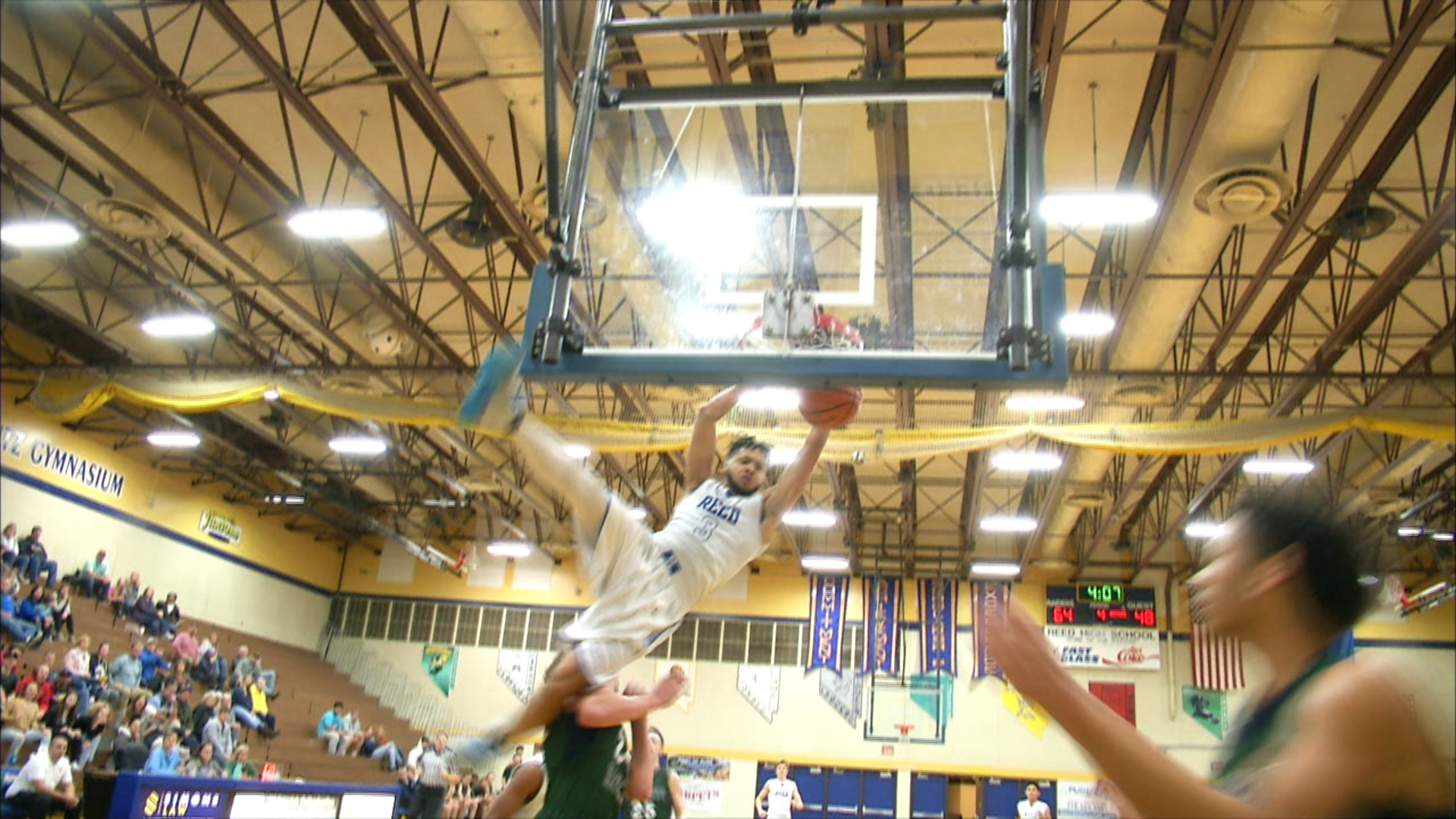 A northern 4A championship may well come through the City of Sparks again this year.  But it may not be the defending champion Cougars, from Spanish Springs, that wear the crown.  Quietly, the Reed Raiders have built a 13-2 mark and will have two chances later the season, against their upstart younger brothers, east of downtown, to prove if they are the best team in the Rail City. 
Reed jumped to an early 11-3 lead, and then saw their lead shrink to a 15-14 advantage at the end of one quarter.  The Mustangs hit a trio of three pointers to make it close after one.  Unfortunately, they could not replicate the hot shooting in the second period, scoring only three points, and trialed at halftime, 37-17. 
After the intermission, the Raiders would continue to press and never let DMHS back in the game.  After three, it was 53-29 Reed, and even though the Mustangs did get it down to 16, it just wasn't their night. 
Matt Williams ended with a game high 29 points for Reed, with 23 coming in the second half.  He had a double digit rebounding night, a couple of impress slam dunks and got to the basket whenever he wanted.  Trey Stevens was scoreless in the first half, but like his teammate Williams,  was in double numbers, including three treys, one from the parking lot, and ended with 12 points.
Cameron Carter led Damonte Ranch with 20 points, including 4 three pointers.  His junior point guard, Javin Basabas, went 8 for 13 from the foul line, and finished his night with17 points, all in the second half.   Anthony Mercurio, who will play Lacrosse in college for Denver University, ended with 8 and was relentless on defense.
Reed has a solid bench, with 9 players who scored against Damonte Ranch.
Our video highlights of the game are below.