SSHS Girls Take 71-45 Upset Over McQueen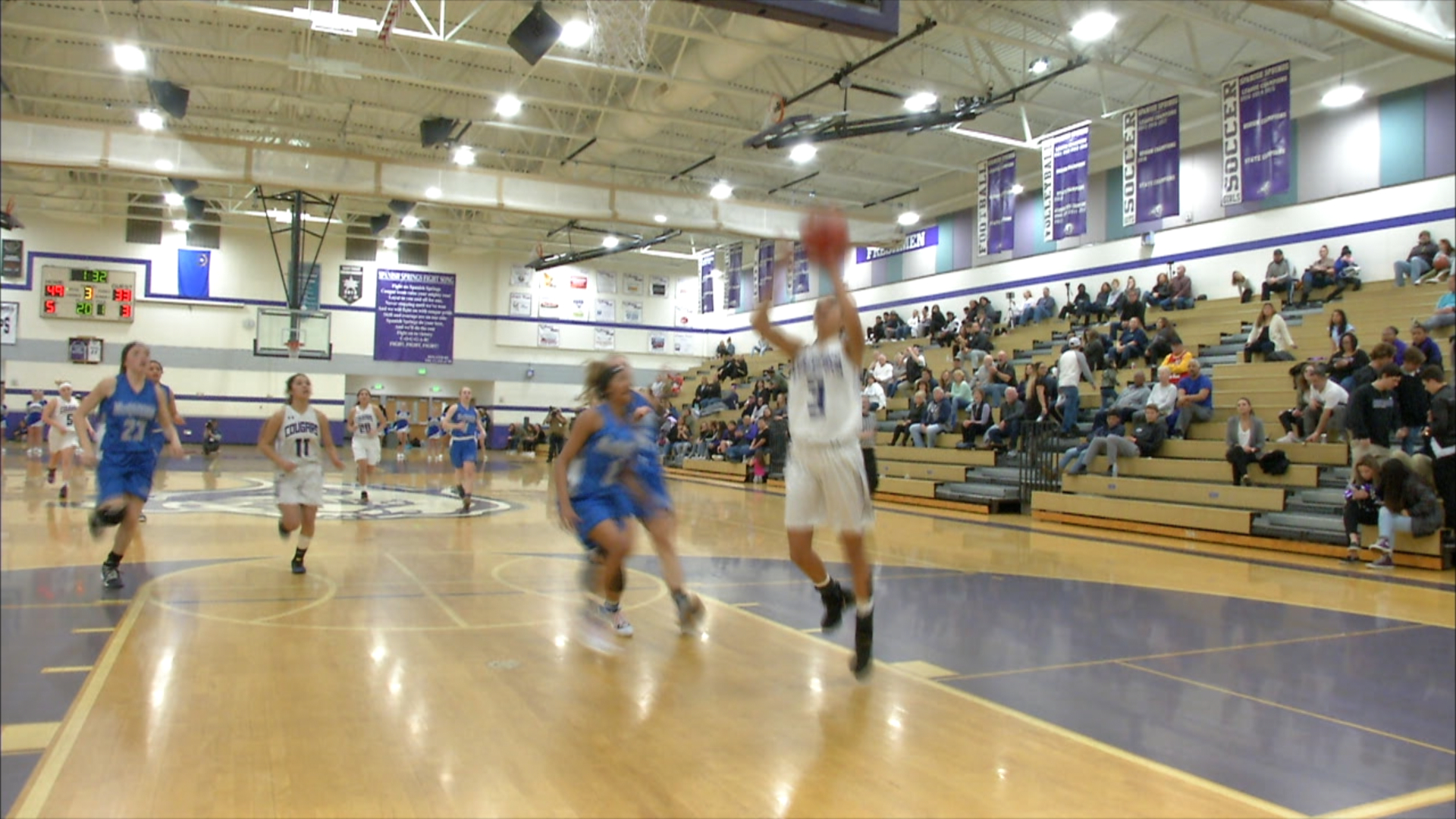 Friday night the Spanish Springs girls' team proved there is no "I" in team.  Their wire to wire win was a text book example of how unselfish play wins games.  They repeatedly made the extra pass to a teammate open for a score.  Four of the five players that scored significant numbers were in double figures, and the other one ended with nine points.
McQueen never got rolling.  Their offense started slowly and they labored all night to make any kind of a run.  But there is a caveat to the sub-par performance by the Lancers, who came into the game allowing just 34 points per outing.  Coach Aaron Watson gave the GSP broadcast crew a roster before the game that looked more like a medical report than a lineup.  Of the 12 players listed, 8 were listed as "sick", 3 were "too sick to play" and one, Natalie Richards, was the only healthy player.  McQueen substituted liberally, not necessarily to try and find the best offensive group, but to keep five on the floor that were able to find enough energy to continue playing.
SSHS led after one quarter, 22-13.  They stretched the lead to 19 during the second, but a late surge by McQueen cut the halftime lead to 15, at 38-23.  The 26 point difference at the end was the largest margin of the night.
Jada Townsell led the Cougars with a game-high 18, including 4 three-pointers.   Lauryn Dressler wasn't far behind with 13.  Then came Mariah Barrazza with 12, seven of which were in the first quarter.  Serena Sanchez had 10 and Naelia Pinedo finished with 9 and three for three at the free throw line.  For the Lancers, Richards led them with 12.  Kendra McAnich, who has started all but four games during her high school career, three due to injury and one because of senior night, struggled to get her season average of 10.  Cydonah Blackmon hit a pair of three-pointers while chipping in eight points. 
McQueen had won 13 of their 15 games this year, and there is no doubt how much their play was hampered by illness, so expect them to be much better next time out.  For Spanish Springs it was a great win, but they are going to get a whole lot better soon when their premier player Autumn Wadsworth gets her first playing time this year after knee surgery.
Video copies of this game, and all others are available on the Gustin Sports Productions site.
The video highlights are below.