Wooster Pressure To Much For Carson in 54-49 Win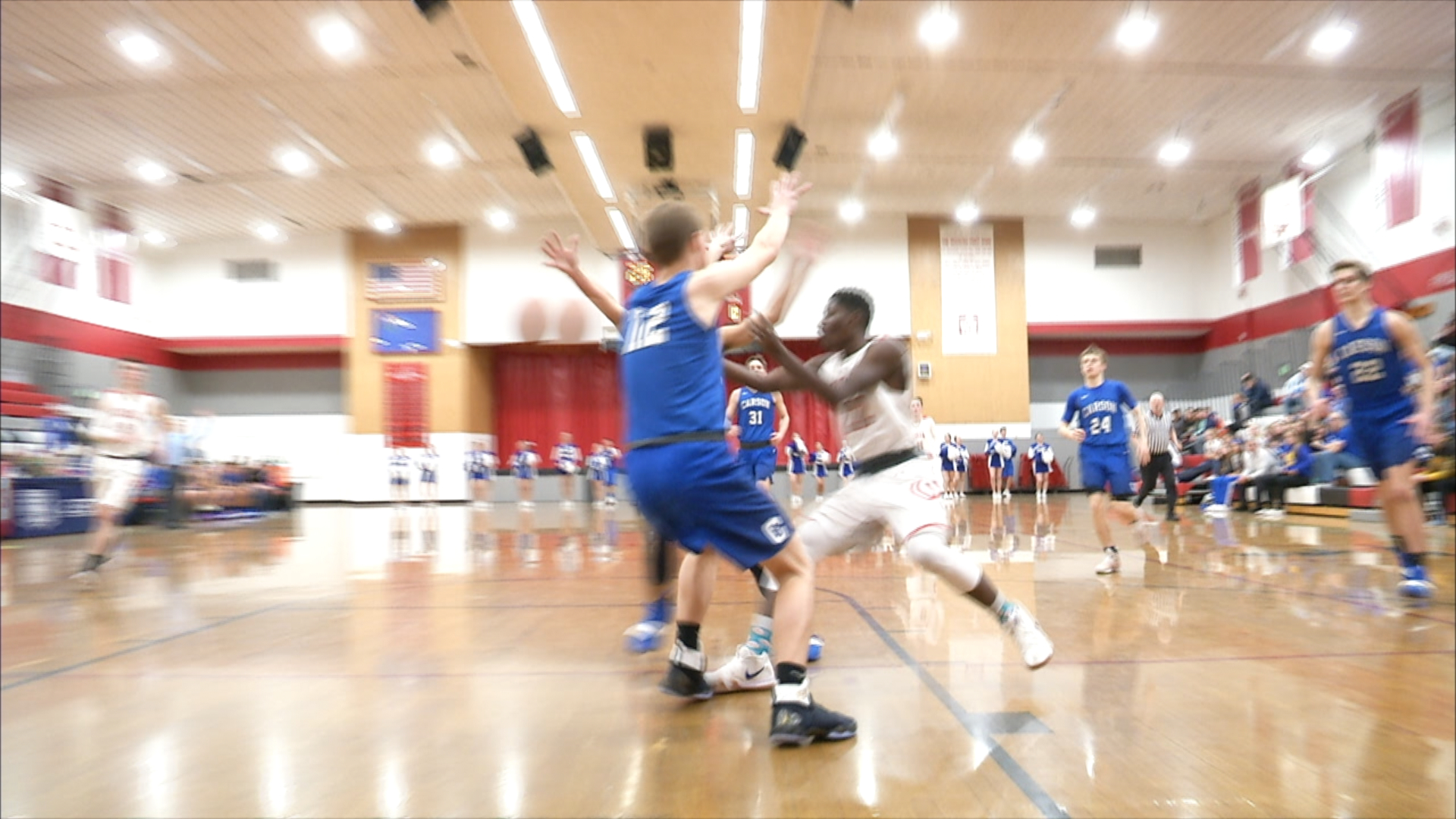 Both teams talked about being able to control the tempo of the game.  Carson wanted a half court game, with good shot selection.  Wooster clearly wanted an up-tempo pressure defense to key their offense.  In the beginning the Senators imposed their will and led 6-0.  The Colts came right back with six straight and it was game-on.
Carson led until the last shot of the first quarter.  Wooster hit the final shot, with under 10 seconds to go, and took a 13-11 lead.  In the second period, the lead went back and forth, until Jory Richardson hit a couple of key baskets, along with 3  for 4 from the free throw line,  to give Wooster a 25-20 halftime lead.
Early in the third period it was all Carson.  They ran off eight straight points and led 28-25.  Then it was Wooster's turn, they answered with seven of their own.  The game was later tied at 32.  The Colts scored six of the last eight points in the stanza and led after three, 38-34.
In the final eight minutes it became a four person scoring duel.  Parsa Hadjighhasemi, who had four second half three-pointers found his stroke and ended with a game-high 20 points.  His teammate, Joey Summers had 10, eight of those after the intermission.  It was the same for the Colts.  Leading scorer Ben Zelisse-Stewart, who was held to just three points in the first half, used his inside game to finish with 14, including 3 of 4 from the free throw line.  But it was Jesus De La Puente who was the hottest of them all.  He had seven points in the first half, and 12 in the second to end with 19.  His four, rainbow-like three-pointers helped keep the home crowd energized.
Wooster's full court pressure defense, along with so many unforced Carson errors, were the difference in the game.   Both coaches, Jordan Glover for the Senators and the Colts Jose Parra used their times-out to maximum advantage.  Every time the other team seemed to be gaining momentum, the other coach used a time-out to take it away.  Two evenly matched teams gave our Friday Night Rivals audience an exciting game!
REMINDER:  FRIDAY NIGHT RIVALS MOVES TO TUESDAY NIGHT WHEN REED VISITS SPANISH SPRINGS FOR A CRUCIAL LEAGUE GAME.  OUR TELECAST STARTS AT 7PM. 
The video highlights from this weeks game are below.