Bishop Manogue Press To Much in 65-36 Win Over Douglas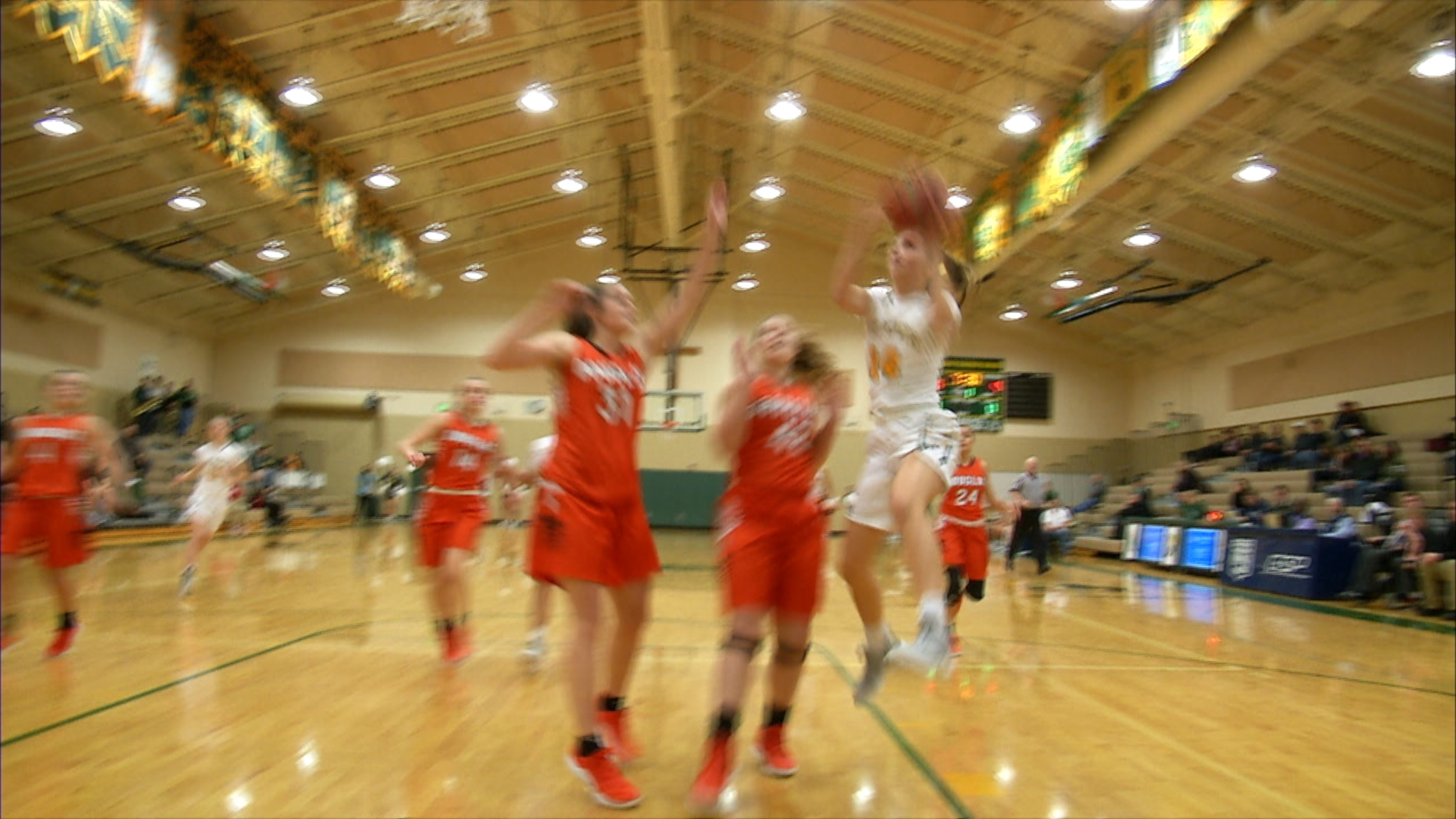 Douglas had a chance to put themselves in the hunt for a number one seed in the Sierra league race when they visited the league-leading lady Miners of Bishop Manogue on Friday night.  Both teams had mini-runs in the first.  The Tigers led 4-0, then BMHS scored eight straight to take their own four point lead.  Douglas quickly tied it at eight, and it went back and forth until the Miners ended the period on top 14-11.
In the second period Douglas had too many turnovers, missed easy shots, mostly layups and personal fouls that gave Bishop Manogue repeated free throw opportunities.  The Miners made 15 of 20 free throws in the first two periods, which led to a 30-17 lead at the intermission.
In the third, the Miners lengthened their lead by outscoring the Tigers 21 to 11.  And, in the fourth it was more of the same.  Kenna Holt led all scorers with 20 points.  She had three teammates who also ended in double figures.  Kylie deBruin and Amaya "Ducky" McLeod each added 13.  Jordyn Jensen had six in each half to finish with 12.  Freshman Riley Mello led Douglas with 15 points.
Both teams have one more week of regular season play before the Regional Tournament begins on February 19.  Bishop Manogue is now 8-1 and Douglas is 5-3 in league play.
Highlights of the game are below.