Galena Opens Playoffs With 56-46 Win Over Reno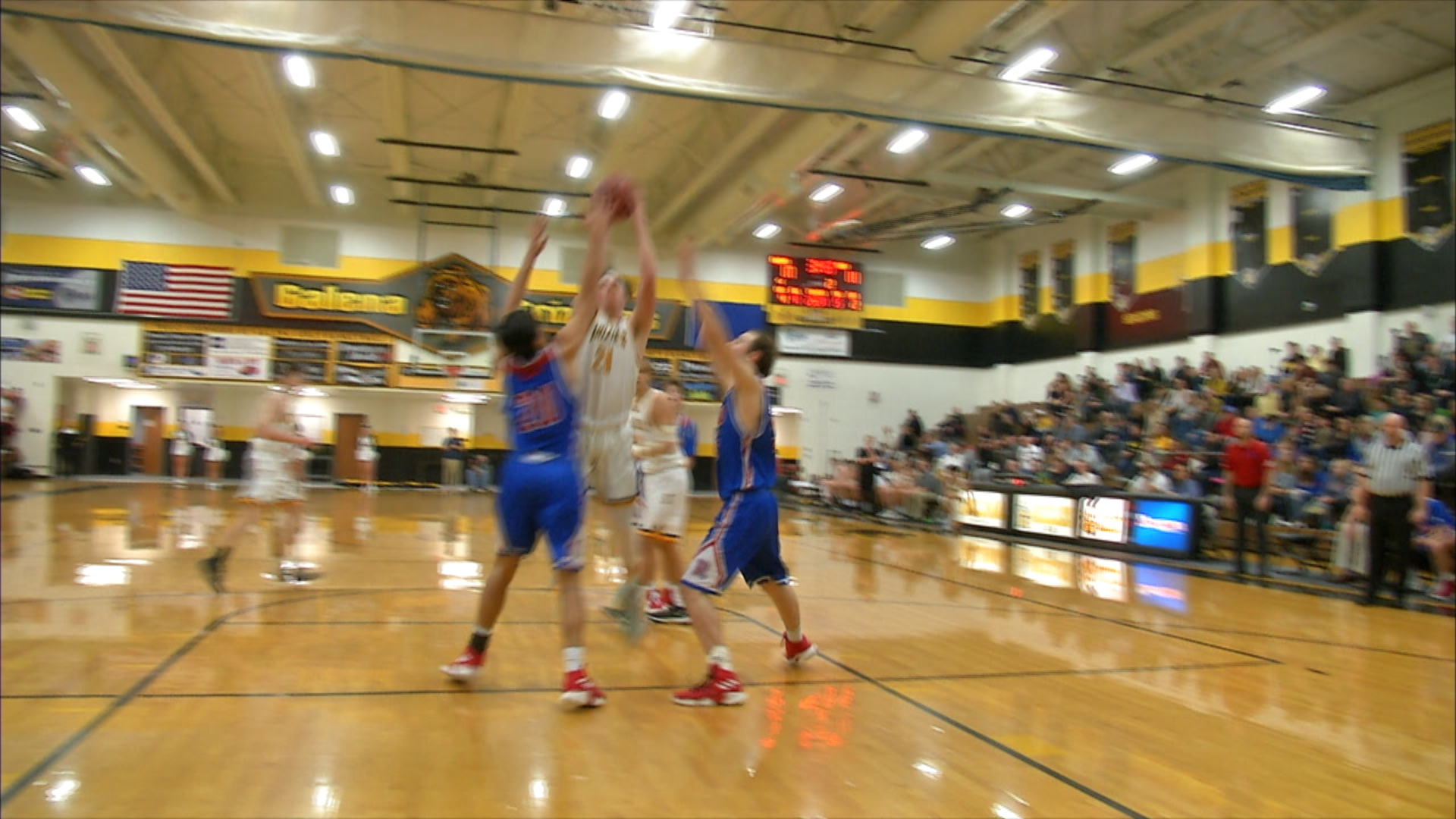 A young Galena basketball team played like a much more experienced group by getting revenge for a triple overtime loss, 72-70, back in January, to Reno.  This time it was a much lower scoring affair because both teams tried to make every possession count.  The Grizzlies never trailed in the game and in the final quarter, led briefly by 13.  Most of the night the lead was 5 to 8 points.
Galena had identical leads, of eight points, after the first and second quarters.  It was 14-6 at the end of one, and 27-19 at the intermission.
In the third it was the Nick Gonzalez show.  The senior guard scored 10 of his team's points and allowed the Huskies to make it a 36-33 game. Unfortunately, that was as close as Reno would get.  Galena showed their maturity by never panicking and found a way to rebuild their lead to a comfortable 6-8 points.
Gonzalez was the only Huskie in double figures, he ended the night with 15.  On the Galena side, their balanced scoring was led by Isaac Wood with 13.  His fellow sophomores, Isaiah Duve, Porter Rasmussen and Jack Cherry finished with 10, 9 and 7 respectively.
A couple of the major differences in the game that ultimately determined the final outcome were three point shooting and free throw shooting.  The Grizzlies won both categories.  They made 7 three pointers to Reno's 4, and outshot the Huskies from the line 16-24 compared to just 5-8.
Galena advanced in the regional tournament.  They will play Spanish Springs, who beat Damonte, 67 to 41, on Thursday.  The regional matchups now switch to the tournament host Carson High.   
Watch the video highlights of the game below.